You must be fully set to deal with the consequences if you choose to go without medical insurance. Medical operations such as surgery, whether planned or unforeseen, can be costly. If you do not have insurance, you are liable for the full expense. If you can't afford health insurance, you'll have to be proactive about paying for your medical expenditures. As a result, we've indicated below how to get surgery without insurance.
Furthermore, self-paying for surgery, also known as out-of-pocket surgery, can be quite costly. If you don't have insurance or your policy won't cover your surgery—as is the case with several weight-loss treatments and most plastic surgeries—there are still ways to get the care you need.
While self-pay surgery is not desirable, it may be a more appealing choice than living in pain or undesirable conditions without treatment. Even if you have coverage, you may need to look into self-pay solutions because most insurance only covers a percentage of the amount, leaving you to foot the bill. As a result, here are some pointers on how to succeed.
How to Get Surgery without Insurance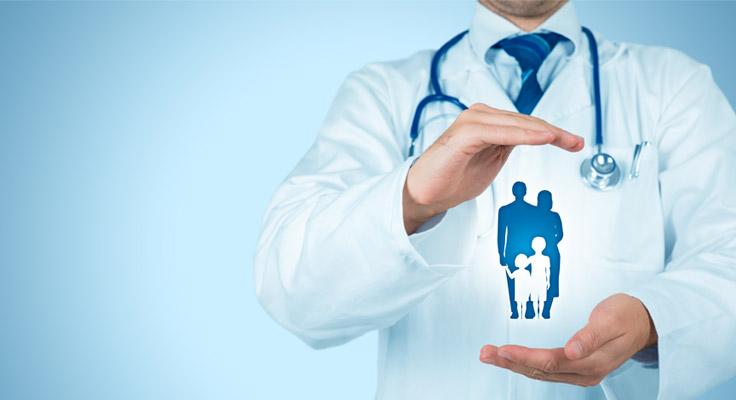 For many people today, surgery is almost a necessity. However, you can also utilize the following suggestions if you want to understand how to have surgery without insurance:
Make plans for alternate methods.
If your health insurance and Medicare alternatives have been explored, it may be time to look into other options for paying for your surgery. Remember that, unlike insurance, which covers most of the price, all financing solutions require the funds to be repaid.
Also, make sure that the costs you're financing include all anticipated expenses, such as the surgeon's bill, the cost of the operation theatre, anesthesia costs, medical care before and after surgical procedure, labs, medications, X-rays, and any other testing your doctor orders, as well as any required visits before and after the surgery. Also, before you have the operation, be sure you know what your post-surgery payments will be. You don't want to be surprised when your first bill arrives with a much larger interest rate or payment than you anticipated. You'll also need to budget for any unexpected costs, like problems, which might considerably increase the entire cost of your care.
Work on improving your rate.
Before you try to figure out how to pay for surgery without insurance, see if there are any ways to reduce the expense of the surgery before you have it. First, determine where you will spend the least amount of money for the treatment.
That implies that everyone involved in the care, from the anesthesiologist to the surgeon, the hospital, and the pharmacy, must be in-network. You'll get a better rate if you do this, even if your insurance company isn't paying for it.
Next, try to get a better deal. Cash payers pay a greater premium than those with insurance, even though insurance typically negotiates a better deal with providers. Explain that you will be spending out of pocket and prefer the greatest rate that the surgeon, surgical facility, anesthetic provider, and anybody else delivering your care can provide insurance companies. You could be surprised at how much the prospective charge can vary if you are nice, persistent, and explain your circumstances.
Inquire for charge reductions with everyone you speak with. For example, using a surgery center instead of a hospital can save you thousands of dollars in some situations. Again, persons who work in accounting will be the most likely to know how to save you expenses and be aware of options for individuals in financial distress.
Take a loan from your retirement funds
Your 401k retirement plan may allow you to take a loan against the money you've already put aside without incurring any penalties. These plans vary by company, but most will enable you to withdraw up to 50% of your vested amount for medical expenditures.
The time you have to repay the money varies, but if you quit your job before paying it back, you may face significant tax penalties. In addition, the interest you would have received on the money you remove will be lost too. On the other hand, unlike traditional borrowing, you will not be charged interest on the loan.
You may be allowed to use assets from your Roth IRA to pay for your operation. However, because individual investors rather than employers typically maintain a Roth IRA, you may need to research. Begin by contacting your fund's customer service department and inquiring about withdrawing funds from an IRA before reaching retirement age.
Look at different surgical payment options.
Payment arrangements are available from several surgeons and hospitals. Payment plans are most commonly available when an operation is typically paid for by the patient rather than an insurance company.
For example, because a hysterectomy is almost uniformly covered by insurance, hysterectomy surgeons may not offer a payment plan. In contrast, because plastic surgery is nearly never covered by insurance, the physician is more likely to be aware of diverse self-pay options.
Payment plans are, in some situations, a legal agreement that you will make monthly installments to cover the costs of your surgery. The payment plan is a loan in other circumstances, but the hospital or surgeon handles the financial arrangements.
Some hospitals may offer a financing plan for their services. However, it is often a monthly pre-payment plan that you have to complete before the operation. Hospitals are highly incentivized to negotiate a payment plan with consenting patients in the case of an unanticipated surgery or an emergency surgery done on an uninsured patient. Even if they are small, monthly payments are more appealing to the accounts team than no payments, and they may prevent the debt from being listed as a bad account on your credit report.
Consider undergoing surgery or treatment in a foreign country.
Medical tourism, often known as international surgery, is a growing practice where people seek medical treatment outside of the United States. Surgery is almost always less expensive in other nations, and in certain cases, it is much more favorable.
For example, the costs in some locations are 65 percent less than what the treatment would cost in the United States. As a result, surgeons from outside the United States have been aggressively seeking patients ready to travel for surgery while using websites and other advertising platforms to promote themselves.
In other situations, the doctors in question received their training in prestigious American institutions and have the same, if not superior, training as surgeons operating in the US.
On the other hand, it's best not to take international surgery lightly and thoroughly investigate the entire process. It would help if you also did some research on the facility where you will be recovering, in addition to the surgeon's credentials, which should be verified.
The surgeon must be highly skilled, but the person who looks after you during your recovery is just as crucial. They must be able to recognize and report any warning signals or complications to your physician. Your surgeon is only as good as the people who look after you while he is away.
Furthermore, some insurance companies are now paying for medical tourism for critical procedures because the costs are far lower than in the United States. To learn more, you'll need to speak with officials from your insurance provider.
Frequently Asked Questions
How much does it cost to go to the ER if you don't have health insurance?
An emergency room visit might cost anything from $200 to $4,000 or more for those who do not have health insurance. But, of course, this also depends on the severity of the ailment and the administered diagnostic tests and treatments.
If you don't pay your medical costs, what happens?
After a time of nonpayment, the hospital or clinical facility would most likely sell your outstanding medical bills to a collection agency, which will seek to recuperate its investment in your debt.
When a hospital performs surgery for free, what is the name of the procedure?
The SPIN program – Surgery for People In Need – refers to when a hospital performs surgery for free. The doctors volunteer their time on Sundays for free, while the Medical Center of Central Georgia provides the facilities and diagnostics.
Will my medical fees prevent me from purchasing a home?
Yes. Medical fees can prohibit you from getting loan approval because most home loan lenders require a minimum FICO score to qualify for a mortgage.
Should I pay off old healthcare debt?
Yes. Paying off your old healthcare debt is a fantastic place to start when it comes to repairing your credit. But, of course, it's best to also settle any other past-due debts as quickly as feasible.
Conclusion
In conclusion, with the rising healthcare costs, many people find it difficult to afford surgery without insurance. Also, the medical bills can lead to bankruptcy, so it's crucial to be proactive. In all, if you do not have insurance, you can easily get surgery through the tips highlighted above.