Does insurance cover broken taillight? Many car owners usually ask this question today. Thus, we have written this article to aid you. Don't be shocked if your taillight is damaged and you need to pull over for it. Some police officers issue penalties for damaged taillights, which they are allowed to do since driving with a broken taillight is legally unlawful.
On the other hand, others are more likely to issue a warning and advise you to have it addressed as soon as possible. Depending on your coverage type and how the damage happens, your automobile insurance may cover damage to your taillights.
Nobody wants to incur a penalty for driving without light, not to mention that it is a safety issue. Whether you're wondering if your auto insurance will cover tail light repairs, we've put together a list of everything you need to know.
Furthermore, automobile taillights are critical since they offer the highest level of safety when driving. It doesn't seem very easy to go great distances without them. Using vehicle lights may help you get the most out of your driving experience. 
What are Tail lights on a Car?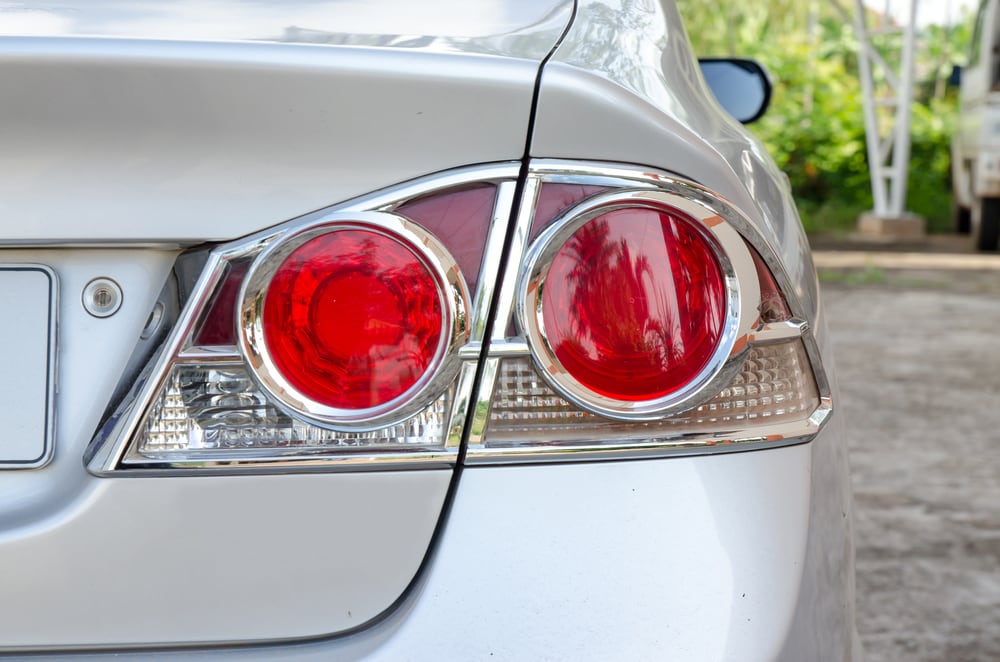 The red lights on the rear of a vehicle are known as taillights. When you switch on the headlights, they turn on as well. When the car stops, the taillights are brilliant red. However, when it is moving, it is dimmer red. The taillights are located on the vehicle's back end, looking backward.
Reflective material is used within certain tail lights to enhance the light, making them look brighter and more prominent. The majority of states in the U.S limit the color of tail lights to red.
A relay controls tail lights, so they turn on when the headlights do. The driver won't have to bother turning on the rear lights this way. Taillights are connected to the same button that activates the headlights, making them simple to use. The taillights will turn on when your car is on if you have automated lighting. If you use a button to turn on your vehicle's lights, the taillights will turn on after the headlights are on. 
Does Insurance Cover Broken Taillight
It might, however, depend on the severity of the damage to the taillights and the kind of insurance coverage you have. Here are a few examples:
Comprehensive insurance
Comprehensive insurance is a kind of automobile insurance that helps protect your vehicle from damage caused by external factors. Storm, flood, theft, and vandalism often get covered by comprehensive insurance. If any of these occurrences caused damage to your tail lights, there's a strong chance your comprehensive coverage will cover it.
Collision coverage
Collision insurance assists drivers in covering the costs of damage caused by a collision with another car or object. This frequently occurs regardless of who is to blame.
Many collision insurance plans also provide coverage for single-vehicle rollovers. If you have collision insurance and your tail lights were damaged in an accident, you can be confident that your coverage would most likely cover the repairs.
Liability protection at a basic level
Your basic liability insurance can help cover tail light repairs even if you don't have collision or comprehensive coverage on your automobile. However, there is one condition: the damage must have happened due to an accident in which you were not at fault. 
Is it Worthwhile to File a Claim?
Even if your current insurance coverage covers destruction to your tail lights, you should think hard before filing a claim. Take a look at the situations below:
It's not worthwhile to file a claim if the cost of repairs is less than your deductible. Before filing a claim for tail light damage, be sure you know your deductible.
Even if your deductible is significantly less than the cost of repairs, filing a claim will always result in a higher rate. Thus, it may not be worthwhile in the long term.
However, it's not unusual for accidents that destroy your tail lights and harm other vehicle elements. If this is the case, it is usually a good idea to file a claim.
Insurance Cover for Broken tail light: Firms to opt for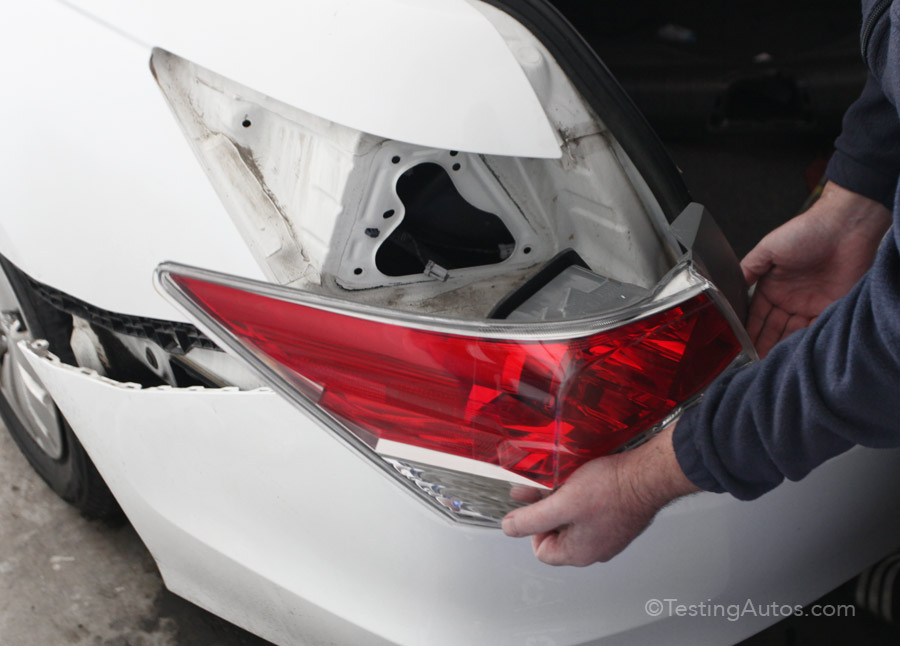 Taking up a complete comprehensive collision policy is the most incredible method to increase your chances of having your tail light damage covered by your vehicle insurance.
Having a vehicle also exposes you to a variety of financial concerns. You may be protected by automobile insurance if your vehicle's tail light is damaged, as well as other situations when you may be responsible for repair payments or medical expenditures.
Not only do the most refined vehicle insurance companies give extensive coverage at a fair price, but they also provide exceptional customer service. This is in addition to simple claim procedures and easy-to-use payment and policy management tools. According to our study, the following companies are worth considering if your tail light is terrible:
State Farm Insurance
State Farm Mutual Automobile Insurance Company owns a network of insurance and financial services companies known as State Farm. This is a Bloomington, Illinois-based mutual insurance firm. It was rated 36th on the Fortune 500 list of the world's most giant corporations in 2019.
Property and casualty (P&C) coverage, mortgages, health and life insurance, index funds, and banking products are all offered by State Farm. It employs roughly 59,000 people and offers products via a network of 19,000 independent contractor State Farm brokers. This company can provide coverage for automobile owners who have damaged tail lights.
GEICO
The Government Employees Insurance Business (GEICO) is a vehicle insurance company established in Maryland. It is a wholly-owned Berkshire Hathaway business that covers over 20 million automobiles owned by over 16 million policyholders.
GEICO has approximately 40,000 employees, has more than 16 locations around the United States, and offers client assistance 24 hours a day. Vehicle, property, business, travel, abroad, life, pet, diamond, and identity protection are among the company's insurance offerings. This company may also provide you with coverage for a damaged tail light.
Progressive Group
The Progressive Group of Insurance Companies stands out for its innovation in the personal care industry. It claims to be the third-largest vehicle insurance provider in the United States and the leading motorbike and specialized RV insurer.
Progressive has provided insurance products such as cars, commercial vehicles, motorbikes, boats, renters, homes, and local business coverage for almost 80 years. It has more than 36,000 employees and operates in all 50 states. It also provides insurance via over 30,000 independent insurance firms throughout the United States.
Allstate Insurance
This company can provide coverage for automobile owners who have damaged tail lights. Allstate is a personal lines property and casualty insurance based in the United States.
It also provides financial services such as college savings plans, annuities, and retirement plans. In terms of total revenue, Allstate was placed 79th on the Fortune 500 list in 2018. It employs around 46,000 individuals and provides service to over 16 million homes.
The Hartford
Hartford is an insurance and financial firm that focuses on life, car, and homes insurance. This is in addition to the employee and group benefits. Investment goods, annuities, college savings programs, and mutual funds are also available. Among Hartford's areas are commercial lines, P&C other operations, personal lines, Hartford funds, and group benefits.
Workers' compensation, as well as car, property, and liability coverage, are provided by The Hartford's commercial lines division.
This is in addition to the umbrella provided by the company's conventional commercial lines for various items. Individuals may get vehicles, homeowners, and home-based business insurance via the company's personal lines sector. In addition, its property and casualty and other activities division include particular casualty insurance operations.
Frequently Asked Questions
Does insurance cover broken tail light?
Yes. You can get insurance for your broken tail light through the tips highlighted above. On the other hand, your insurance coverage will not cover the cost of repairing a damaged tail light due to negligence or poor maintenance.
How much does a damaged tail light cost to repair?
If you purchase a new tail light assembly from a dealership or auto body shop, you should expect to spend anywhere from $200 to $2000 for each component. You will pay considerably more if you have a fancy vehicle. If you do it yourself, the cost per assembly might be somewhere between $30 and $250.
What are the best ways to increase my chances of receiving insurance for damaged tail lights?
Taking up a complete comprehensive collision policy is the most incredible method to increase your chances of having your tail light damage covered by your vehicle insurance.
How much does it cost to replace a tail light with insurance?
Replacement of a tail light cover is relatively inexpensive if you have insurance. Depending on your vehicle, you might spend less than $700. However, if you don't have good, comprehensive insurance, your costs may be higher.
Conclusion
In conclusion, car insurance comes with various benefits. And if you need more help regarding the best insurance to cover broken tail lights, the tips above will aid you immensely.