Those who do not wish to rely on government services may find that purchasing medical insurance is ideal. After all, as you may be aware, waiting lists for consultations and exams at government-run facilities can last months or even years.
Although the scenario is slightly better in the secure network, healthcare plans cannot always satisfy consumers' requirements when they are most critical.
So, what are we to do amid these difficulties? Getting healthcare coverage with a PCN insurance card will help you get help more quickly. That's in addition to the ability to select the experts with whom to consult.
Furthermore, having adequate knowledge of a PCN insurance card is vital for easy access to diverse benefits. To this end, we have highlighted all you need to know regarding it below. Come along!
What is the PCN on the Insurance Card?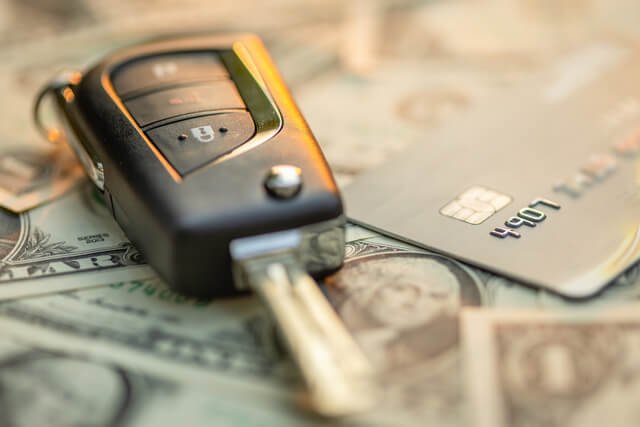 PCN is an abbreviation for Processor Control Number. This is a one-of-a-kind identification medium that is often used in the pharmaceutical industry to route payments. The Processor Control Number (PCN) can be represented using numbers or alphabets.
Because not all health coverage plans accept the Processor Control Number (PCN), it's advisable to keep this box blank if its not on your coverage card.
If your Processor Control Number (PCN) isn't on your card, you may ask your insurer to confirm your details and take the appropriate procedures to add it.
When you visit a pharmacy for medical supplies or fill a prescription, the physician or attendant will ask whether you have your coverage card. Even though many health coverage cards entail your medication BIN and Processor Control Number (PCN), other insurance companies often give distinct prescription cards.
The pharmacy utilizes these unique IDs to know which coverage company will pay it for the price of your medical aid and medications. Most pharmacies use technicians to help them enter the prescription BIN and Processor Control Number (PCN) into a digital repository when customers make a purchase.
When insured client files an insurance claim, the provider, medical staff, and claimants handle many customer data. In contrast, large chain pharmacies usually need to handle, fill and verify hundreds of claims and prescriptions each day.
Thus, the Processor Control Number (PCN) allows the pharmacies to and quickly figures out which insurer requires prompt invoicing. This further enables a pharmaceutical firm to ensure that it obtains access to appropriate and efficient compensation.
Benefits of Taking Plans which Support the PCN Insurance Card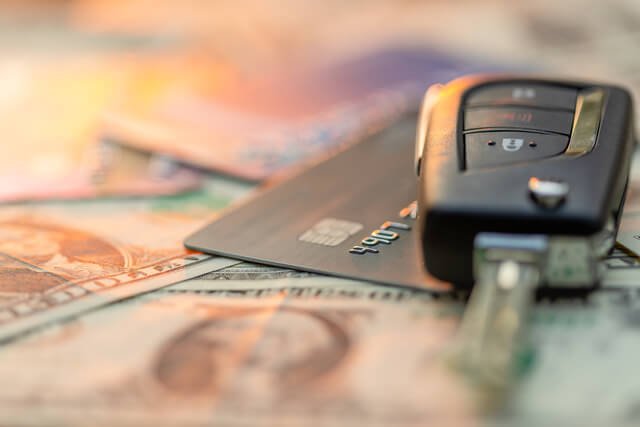 As earlier highlighted, the PCN insurance card has many benefits for its users. All health professionals who have a computerized system with a card reader can also use this health access medium. It thus allows the practitioner to establish an electronic prescription and supply sheet.
Despite being a paid service, health insurance plans which support the PCN insurance card have diverse advantages that may justify the investment. This is especially valid in treating and preventing illnesses. This option also guarantees that you have access to immediate medical assistance in case of illness, hospitalization, or surgery. This takes out all your worries, which are associated with diverse expenses and waiting times.
This insurance option is also ideal to guarantee the payment of daily medical expenses. And if there is one lesson we can learn from the recent pandemic, we must bet on adequate prevention. We must also ensure that we have access to health care on time and proper follow-up when we need it most.
More advantages of taking plans which support the PCN insurance card include: 
Excellent value for money
Providing supplemental health for all relatives, such as that offered by the American Unified Health System, can be costly. This is especially true if you require health insurance for a group of people.
In this regard, purchasing health insurance compatible with the PCN insurance card may be a viable option for relieving your wallet and effectively paying for the services you use most frequently.
Accessibility
Due to the unstable nature of public services, even the network connection is having trouble satisfying all of the requests. As a result, waiting a few days to examine the health plan is not unusual.
A person who has health insurance that accepts the PCN insurance card does not have to search for the same network each time. As a result, it's more likely to be dealt with too fast.
More professionals are available.
You will most likely learn to trust some specialists over time. You may have to quit visiting your regular doctor when you join a benefits package.
In this scenario, the benefit of purchasing health insurance compatible with the PCN insurance card is that you will be able to meet with specialists who can suit your demands. Because there is a free choice, this assures high-quality treatment.
Nothing precludes the coverage from being connected to a network of qualified physicians to help patients receive better treatment more quickly.
This is especially true if the individual does not have recommendations from specialists in the field. Instead of reimbursing medical expenditures, the insured does not pay for the services in this situation.
Repayment of medical expenses
In most cases, medical expenditures are repaid according to the contract terms with insurance coverage that covers the PCN insurance card.
There is also a capacity for free care in the health plan. So, even if the customer does not utilize the services frequently, the plan might be beneficial.
Exceptional support
Another advantage of health insurance, supported by the PCN insurance card, is the ability to get cutting-edge and high-quality medical care. The network's specialists provide advanced techniques and equipment, and essential services.
You may also rent the modules and additional assurances that best fit your specific requirements. Dental coverage, help abroad, a second medical opinion, and the preservation of umbilical cord tissue, among other things, are available depending on the kind.
Flexibility in scheduling
The extensive medical list of health coverage that accepts the PCN insurance card enables you to schedule an appointment at any convenient time. Furthermore, it is now feasible to obtain medical support at any time via phone or through apps without having to attend a consultation in person.
You may ask any questions you have concerning illnesses, treatments, health prevention, prescription administration, and so on. It is reassuring to know that high-quality, quick-response healthcare is accessible.
Frequently Asked Questions
What is PCN?
The Processor Control Number (PCN) is an added means of identifying transactions done in pharmaceutical establishments. 
Every PCN is unique, and a pharmaceutical firm can use it to differentiate between diverse plans and benefits packages. This also can be used to route the transaction and verification process. Because this identification is specific to diverse business needs, the PCN processor usually sets it.
How is the PCN insurance card used?
The doctor inserts the Vitale card in the reader and writes down on his computer the information previously entered on the paper care sheet. This computer usually transports this information to the health insurance fund. The repayments are made automatically in 5 days, without steps to take on the part of the insured.
Can all business firms use the PCN insurance card?
No. All business firms do not harness the PCN firms to differentiate diverse insurance plans. Rather, the Group ID is usually used by specific entities that do not require strict distinction.
What is BIN Number on an Insurance card?
The BIN number is the acronym for a bank identification number. This is a means of identification on many health insurance cards.
It is also a six-digit number that grants formal notice to the database of a pharmaceutical firm with regards to the particular health insurance provider which should receive a particular prescription/ insurance claim. 
What is Rx PCN on my coverage card?
This stands as the Processor Control Number (PCN). It usually acts as a sub number on an insurance card. Insurance firms usually use it to route all pharmaceutical claims on transactions effectively.
Furthermore, this means of identification is not available in all pharmaceutical entities in the United States. Rather, it is present in specific firms to make the payment of medication claims and benefits easier.
Is the PCN insurance card compulsory in the United States?
No. The Processor Control Number (PCN) insurance card is not compulsory for clients in the United States. Rather, you can get it from special providers.
Conclusion
In conclusion, the PCN insurance card is a health care enhancement option that has several advantages. Its use has never been more essential than today since using the health care data means joining various useful services to the person. This also entails proper wellbeing for patients, their purchases, lifestyle, among other benefits highlighted above.