Building an insurance firm is no easy endeavor, but you can make your goal a reality with a little hard work and determination. Thus, we have made this post to teach you how to start an independent insurance agency. Perhaps you're a competent insurance agent who's eager to take your company to the next level.
Maybe you're pondering a career move and view the insurance business as a lucrative and stable option. Regardless of why you want to create an insurance company, it might be a wise investment.
But, even after you've become a certified agent, starting an independent insurance firm requires a lot of preparation and hard work. Let's take a deeper look at each phase of establishing a profitable and independent insurance firm.
How to Start an Independent Insurance Agency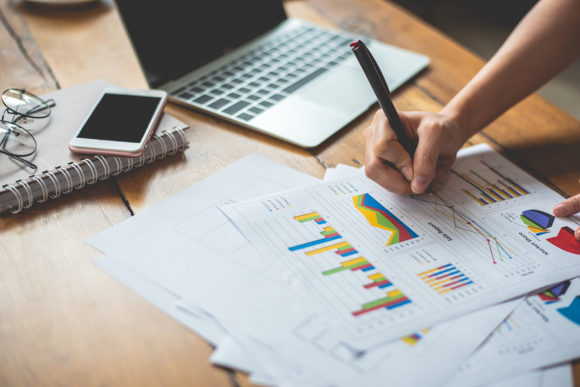 While there are several things to take care of before formally starting your agency, you can get a lot of the groundwork done by following a list of the necessities.
This will also help you get closer to unlocking the door quicker. The following are some of the most critical elements to put on your checklist for starting an independent insurance agency:
Create a business plan.
Your independent insurance firm should start with a strategy like any new venture. A business plan provides a "blueprint" for identifying your target market, evaluating possible risks, and laying out your cash flow estimates.
Obtain funding for your startup.
Establishing an independent insurance agency does not need significant initial investment in many circumstances. However, you will want funds to secure your company location and decorate your new office. Remember that, since you may not receive a consistent income stream at first, you will need to put aside some cash to cover your daily living expenditures.
Comply with all licensing and legal requirements.
Even if you currently have an insurance license, you must ensure that any new products you provide are appropriately licensed. Depending on your company structure, you may also need to submit extra papers with the state.
Fine-tune your abilities.
You've perfected the art of selling insurance. You'll need to sharpen up on other abilities, such as performing administrative tasks and learning new ones that address the more technical components of the company. As your firm expands, you may find yourself wearing many hats.
Agree with insurance companies.
Of course, your agency will need things to market. If you were a captive agent in the past, you're probably accustomed to just selling stuff from your parent firm.
As an independent insurance business, though, you must be more adaptable. To meet the demands of a more extensive range of clients, you'll need to stock – and understand – a variety of items from multiple carriers.
You must, however, begin negotiating with insurance companies to do so. You may also require Errors and Omissions (E&O) coverage before you may get appointed with a carrier. To see whether your carrier needs one, go to the E&O page.
Determine whether insurance carriers are a good fit for you.
Choosing which insurance companies to represent is more complex than you would believe. You want to provide your clients with various alternatives, which implies having a lot of them.
What criteria do you Harness to choose the Appropriate Carriers?
You must have a good track record as a dependable agent who can sell and sustain insurance customers before you can even handpick insurance providers to represent.
Unless you have many years of expertise in the business, your best chance is to join a top-level organization that is licensed to sell insurance products from both large and small insurance carriers in most states. You may then pick a field marketing organization your firm can collaborate with.
You may contract with the proper carriers by working with an insurance field marketing organization (FMO), an Independent marketing organization, or IMO.
It will also provide your agents a way to enter contracts online utilizing software (which will save you money on overhead), get continuing education discounts, and get further training. This is in addition to commissions from carriers with whom you've got appointed.
When it comes to Picking Carriers, there are a Few Factors to think about:
Independent agents' opinions of the airline: (Are independent agents and agencies enthusiastic about it?)
The carrier's standing among potential consumers: (Is it a well-known and well-respected name?)
The carrier's insurance products are in high demand: (Are they famous or appealing to customers?)
Carrier's financial situation: (Does it have a solid financial status and a low chance of going bankrupt?)
It provides administrative and agent assistance: (Does it provide aid in the form of training, software, marketing funds, and lead generation?)
Carriers that can meet these and a few more personal needs would be suitable candidates for your agents to represent.
Select the Most Appropriate Business Model
The key to achieving your objectives is to create a business model. It is not necessary to develop a new business model. Attempting to reinvent the wheel may cause you to take a few steps behind rather than forwards in terms of delivering excellent value.
Rather than following the latest fad, stick to tried-and-true ideas and sales approaches.
Market your insurance firm
Create a marketing strategy that gets geared to your target audience. For example, an insurance business selling to B2B customers would use a different approach to marketing to families and individuals.
First and foremost, make your organization simple to locate. Choose a prominent location, create a website, and submit your company to local directories. Make a website that explains your goods and services and is mobile-friendly.
Make it easy for consumers to contact you by adding chat functions and phone buttons. Create a blog and provide industry-related knowledge, such as how to get affordable health insurance, pick among the many plans available, and assess how much coverage is required.
Create an online presence by joining LinkedIn, Facebook, Twitter, and other social media sites. Attend seminars, workshops, and networking events if you're looking for local consumers. To reach your target demographic, use pay-per-click advertising.
Increase revenue and brand exposure by implementing a referral program. Also, invest in agency management software to keep your firm operating efficiently and simplify client service.
Develop a relationship with your customers.
It is critical to maintain contact with customers. Warming them up with a letter and then following up with a phone call will help you reconnect and identify what requirements they may have.
Small chats might disclose essential details about their lives, such as whether or not their current life insurance plans are still meeting their needs. Because these people are now your customers, they will most likely expect you to examine their requirements frequently and provide suggestions.
You may also discuss business choices with them, such as if they have launched their firm or moved jobs and that former group rules are no longer in effect. This opens the way for you to discuss more complex individual life insurance coverage.
A birthday campaign is another excellent approach to remain in contact with your current consumers. The cost of life insurance tends to rise with each birthday that goes by without coverage.
Your objective should be to send a postcard to each customer 30 days before their next birthday or their current policy's expiration. You might inform them about the possibility of converting an existing policy or adding extra coverage.
It is critical to market their advantages and keep them informed about deadlines. Telling them that they'll be more likely to obtain a better deal before their next birthday might help them feel more pressured to make a choice and boost their chances of sealing the deal.
Frequently Asked Questions
Can I start an independent insurance agency?
Yes. The steps on starting an independent insurance agency above will aid you at this point.
Is it possible for independent insurance agents to earn a profit?
Independent agents typically get compensated on a commission basis. They earn more money as they serve more customers. And when those customers renew their policies year after year, independent brokers continue to earn income.
On the other hand, Independent agents often earn more commissions than captive agents.
Is it difficult to become a self-employed insurance agent?
No. It may be challenging, but not impossible, to get customers as a new independent insurance agent. People including family, friends, and previous coworkers might get address.
Agents develop a favorable reputation by delivering excellent service, which increases their possibilities.
Is it worthwhile to work as an independent insurance agent?
Yes. Working as an independent insurance agent enables you to spend more time with your family, hobbies, and other interests. True, you won't have much time for anything during your first several years in business.
If you want to be successful, you will have to work harder than you have ever done before, but the benefits will be well worth it.
Conclusion
In conclusion, insurance provides a good source of income for entrepreneurs. And if you need more assistance in starting an independent insurance agency, the tips above will be indispensable for you.