You make an appointment to visit a doctor if you're unwell, right? Getting medical treatment isn't as straightforward if you live in the United States and are one of the many individuals who are either uninsured or underinsured. Thus, we have made this post to show you how to see a doctor without insurance.
The healthcare system may be prohibitively costly for people who don't have insurance or whose policy doesn't cover enough. So, how do you go to the doctor if you don't have health insurance?
Fortunately, there are a few possibilities. They do, however, vary depending on where you reside, the kind of care you need, and other considerations unique to your situation.
How to See a Doctor without Insurance
People should not, first and foremost, skip going to the hospital just because of the expense. If you put off seeking the treatment you need, it might cost you more in the long run, both in terms of your health and your pocketbook.
Even if you don't have health insurance, you can still visit a doctor and get medical treatment, whether it's preventative healthcare, acute care, intensive care, or emergency care. The tricky issue is locating economical services. The following are some of the most significant locations to begin:
Health clinics in the community
In your location, there are likely to be community health clinics. You may be able to get them for free or at a minimal cost. Preventive screenings and vaccines are some of the essential services provided by these clinics.
This frequently comes without the high cost of a direct primary care practitioner or the need for insurance coverage. Many enable customers to pay on a "sliding scale" or provide free services depending on their income.
Clinics that are open to the public on a walk-in basis
For more common ailments, walk-in clinics are also accessible, and they accept cash payments if you don't have insurance. You may see a doctor at a walk-in clinic for mild concerns and be billed for the appointment. However, some of them are more expensive than others.
As a result, be sure to inquire about upfront fees. Some walk-in clinics provide low-cost or no-cost treatment, while others may assist you in applying for free or low-cost health insurance, such as Medicaid.
Providers of direct care
Even if you don't have medical coverage, you may still visit a doctor; however, you may have to pay a cost. Cash-only centers, concierge centers, and direct care providers are clinics that cater to the uninsured. You may want to look for a physician you like and also within your means.
The emergency room at a hospital
If you have a life-threatening medical emergency, go to the nearest hospital emergency department or dial 911. In most cases, emergency medical providers, such as hospitals, cannot reject service in a medical emergency if you do not have health insurance.
If you inform the staff that you are uninsured, you may work out a payment plan with their finance office. You may also obtain help enrolling for Medicaid or other types of insurance in an emergency.
Emergency treatment, on the other hand, is the most costly. To prevent excessive fees, only use it if there's a severe emergency. Urgent care is usually a more economical choice in non-emergency circumstances.
Urgent-care facilities
Urgent care clinics are accessible for medical emergencies and other time-sensitive requirements, and they are often able to accept direct payment from patients. This might be a less expensive option if the clinic can meet your medical conditions than a hospital visit.
Fractures, sprains, and injuries needing stitches are treated at these facilities, similar to walk-in clinics.
Provider of primary care
Because you require an appointment, primary care facilities are not ideal for last-minute situations. However, for some concerns that may wait, making an appointment allows you to inquire about prices before committing to the visit.
If you don't currently have an essential care doctor, phone around to see what price and low-cost payment alternatives are available in your region. Primary care therapy is also available for $12 per month, which is less expensive than co-pay. Ask your physician if they can offer a sliding scale approach for uninsured people if you have a provider you know and trust.
How to See a Doctor without Insurance: Tips for Saving Money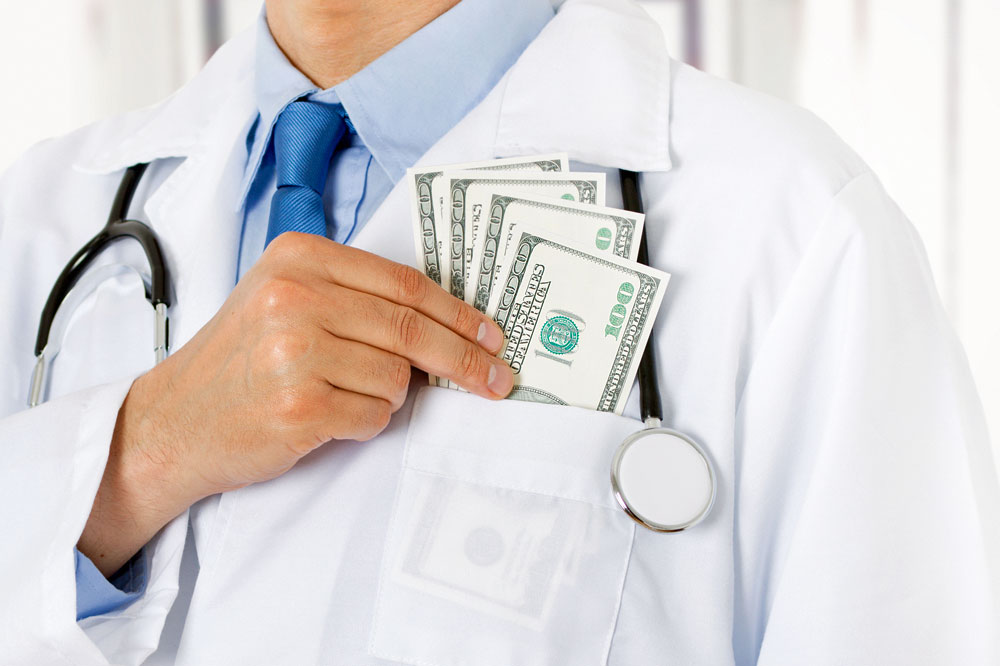 If you want to visit a doctor but don't have insurance, you may save money by following these steps:
Step-1
Call your local doctor's offices and medical centers to inquire about health plans and costs before going. They should provide you with a pricing estimate if you have an idea of the services you need.
Step-2
Specify that you are uninsured: This will allow you to determine whether you are eligible for any discounts.
Step-3
Visit community treatment centers: There are a variety of clinics that cater to low-income and uninsured customers. Many have the technology and skills to deal with difficult situations. Look for "low-cost health clinics" or "community health centers" in your city to get started.
Step-4
Inquire about payment plans: Your doctor's office, urgent care facility, or emergency department may offer payment plans or other forms of financial aid to help you pay your costs over time. This may help with short-term financial problems, but be aware of the possibility of interest accruing.
Step-5
Keep in mind that medical costs are negotiable: You have alternatives regarding how much you pay even after the event. Call the hospital's billing department and explain your position if you get a more significant medical charge than anticipated. If they cannot assist you, you may be able to petition for debt forgiveness from a group that helps with medical costs.
Step-6
Consider virtual care: Virtual care may offer many of the same services as in-person care at a fraction of the price.
Step-7
Be honest with your physician: Tell your provider and the clinic's administrative staff about your financial condition. There's nothing wrong with wanting to know how much something costs. You should also feel confident in your ability to ask questions before agreeing to further testing, scanning, or blood work.
Step-8
Find out whether you qualify for Medicaid in your state: Find out who qualifies for Medicaid in your state by visiting your state government's website. If you have this choice, it is your best chance for low-cost health insurance coverage.
Step-9
Check all of your bills twice. Errors are all too prevalent. Check to see whether you're getting charged the correct amount. You may even negotiate your bills after they've been delivered if you phone and ask.
Step-10
Prescription savings cards, such as Single Care, may help you save money on your medicines.
Step-11
Request medicine samples or a generic version of the medication, this may significantly lower the medication's out-of-pocket cost.
Frequently Asked Questions
Can I see a doctor without insurance?
Yes. You can see a doctor without insurance through the tips highlighted above.
Without insurance, how much does it cost to visit a doctor?
Unfortunately, seeking medical treatment if you're uninsured may be rather pricey. It's impossible to say how much it will cost. This depends on the medical problem you're experiencing, the sort of provider you're visiting, and where you reside.
According to some sources, a doctor's appointment may cost anywhere from $70 and $250. However, this figure will grow if you need extra tests or medicines. It might be exorbitant if you need to go to the emergency department.
When you include billable things like blood testing, X-rays, and ambulance trips, the expenses of different accidents and illnesses may rapidly pile up. After a medical occurrence, many individuals are shocked by significant expenditures.
The typical cost of diagnostic testing varies greatly depending on where you go and where you live. A blood count lab test may cost anything between $15 and $100, as per Healthcare Bluebook, a website that gathers prices.
A chest X-ray can cost anywhere between $40 and $250, as per the Healthcare Bluebook. A prenatal ultrasound may cost anywhere from $89 to $480.
As you can see, estimating the expense of medical treatment in the eventuality that you need it may be pretty tricky. 
Can providers refuse to treat patients?
No. It is unlawful and immoral for medical facilities to deny treatment to any patient in an emergency. According to the Patient Advocate Foundation, a life-threatening occurrence in which physical function is substantially impeded or any case of a pregnant person in labor qualifies as an emergency.
How can I save money if I don't have insurance and need to see a doctor?
The following suggestions can aid you in saving money while seeing a doctor without insurance:
Do some research before showing up?
Mention the fact that you are uninsured.
Visit local health clinics
Inquire about payment options.
Keep in mind that you can negotiate medical expenses 
Consider virtual care.
Conclusion
In conclusion, insurance provides various merits for the insured. But if you desire more help regarding how to see a doctor without insurance, the tips above will aid you immensely.