How to cancel Primerica life insurance? Many people usually ask this question today. Thus, we have highlighted this below. Primerica is a wealth management marketing organization headquartered in Duluth, Georgia. Furthermore, Primerica is a financial service, insurance, and investment company based in North America. Working-class households in Canada and the United States are the targets of their marketing.
A.L Williams, his wife Angela Williams, and 85 employees founded A.L Williams & Associates on April 10, 1977. A.L Williams became Primerica Financial Group in 1991, and Primerica Inc. on April 1, 2010, after a series of acquisitions and mergers.
The notion of "Buy Term and Invest the Difference," promoted by Primerica's insurance marketing, allows middle-class Americans to purchase term life insurance while depositing the disparity in Primerica's alternative investments, such as separate funds, for the future.
While it may look charitable, commissioned Primerica salespeople regularly utilize this concept to sell additional Primerica services to potential customers. It's a multi-level marketing company. This implies that by recruiting the support of others to market life insurance plans, each salesperson earns.
Only a small percentage of Primerica's recruits pass their state's life insurance exam and go on to work as agents. Most people who sell Primerica life insurance products don't do it full-time but rather as a side hustle to supplement their income. Customers may become dissatisfied as a result, and cancellations may occur. Thus, here's a rundown of how to cancel Primerica life insurance.
Reasons for Canceling Primerica Life Insurance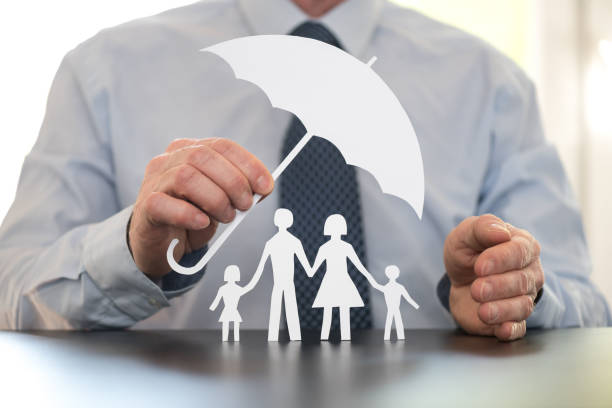 As previously stated, Primerica life insurance has several issues that frequently result in cancellation. Here are a few examples:
Bad sales strategies and procedures
Primerica's sales tactics and procedures, which you can describe as a multi-level marketing business, are the subject of most complaints. Primerica's agents are "captive," meaning they can't represent any other insurer. You'll have to do the work of comparing Primerica's rates to those of competing companies.
Agents at Primerica are encouraged to sell policies to their friends and family and recruit new agents. The recruiting agent is then paid a percentage of the commission from every sale made by the recruits. Because they lack experience with life insurance, many agents usually earn negative ratings and complaints.
There is no transparency
You can't get a quote on Primerica's website is another major disadvantage of getting life insurance from them. The only option to obtain a quote is to contact one of their hired agents. On the other hand, existing customers complain that Primerica insurance is highly expensive, especially compared to its competitors.
The majority of Primerica's term life insurance policies have annual premiums of $850 until the policy holder gets to the age of 55. Annual premiums usually climb to over $2,500. They also continue to rise as you become older. Furthermore, Primerica does not provide good value for money when compared to other life insurance firms.
Term life insurance is meant to be one of the most cost-effective types of insurance, yet Primerica's policies can be prohibitively pricey.
Denial of coverage
Coverage denial is another reason why many individuals try to figure out how to cancel Primerica life insurance. Consumers with chronic health conditions have been denied by Primerica, although other firms can provide high-risk customers with the insurance they require. Primerica also comes as a company that solely sells term life insurance. They don't offer any universal or whole life insurance.
How to Cancel Primerica Life Insurance
After learning about the legitimate reasons to cancel Primerica life insurance, here are some options:
Use the website to cancel your Primerica subscription.
To terminate your Primerica life insurance policy online, go to the company's official website and make changes to your options.
Using your favorite browser, go to primericaonline.com, Primerica's main website.
Then, go to your Primerica web account and 'Login'.
Then go to the 'My Account' area.
Thenchoose 'Service Selection' from the drop-down option.
Press the 'Stop' button to end the session.
It's important to note that this approach will not deactivate your Primerica Online account. The account will change to the free trial plan.
Call Primerica to cancel your life insurance policy.
Many Primerica life insurance subscribers prefer to terminate their subscription over the phone since it is a speedier process. You can call Primerica Online at 1-888-737-2255 to speak with a Primerica Web Client care agent. You can approach a corporate representative to discontinue your Primerica Online account membership too.
Provide all account-related information to the representative, and then go through the instructions as needed. Also, after the subscription is terminated, request a confirmation email from the representative to your email address to maintain a future record from the company.
Use DoNotPay to cancel your Primerica life insurance policy.
Canceling your Primerica Life Insurance policy online may pose a significant problem. However, canceling your account over the phone takes a long time and appears to be quite inconvenient while on hold and waiting for an agent to answer. If you desire to avoid and resolve all of these aggravating situations, the DoNotPay app provides an easy solution to terminate your Primerica Online account in a matter of seconds.
To deactivate your Primerica Online account with DoNotPay, follow these steps:
Go to the DoNotPay app in your chosen web browser to launch it, or you may download the IOS app of DoNotPay for free from the Apple Store.
Go to the 'Find Hidden Money tab.
Type in the name of the service you want to cancel the subscription for, such as 'Primerica Online.'
On successful completion of the cancellation of the Primerica Online account subscription with the DoNotPay app, they will send a confirmation email to your email address.
Frequently Asked Questions
Is it possible for me to cancel my Primerica life insurance policy?
Yes. You can cancel your Primerica life insurance policy through the tips highlighted above.
What are the causes for Primerica life insurance cancellation?
Primerica life insurance can get a cancellation for a variety of reasons. Because of Primerica's multi-level marketing system, you might not receive the experienced, professional advice you'd expect from a life insurance firm. This is because many Primerica agents are focusing their efforts on recruiting new agents rather than selling policies regularly. Primerica is also a company that solely sells term life insurance. They don't offer any universal or whole life insurance. Furthermore, these plans might be quite costly compared to competitors, and they don't provide quotations online. This makes comparative shopping difficult before making a purchase.
Is Primerica Life Insurance a reputable company?
Yes. Primerica is a reputable organization that oversees over 5 million active policies and is one of North America's largest financial service marketing firms. It does, however, offer a different business strategy that is similar to a multi-level marketing program. Independent contractors can become qualified insurance agents and sell their products, thanks to its business structure.
When I terminate my Primerica life insurance policy, what happens?
When you request to terminate your Primerica life insurance policy, it will take effect during your next POL Billing Date, and you will continue to have access to those services until the end of the month. If your agent agreements are terminated, your access to POL will get an immediate termination too.
What can you expect from Primerica's customer service?
The quality of Primerica's customer service will be determined by the agent who sells you your policy. Some Primerica representatives are knowledgeable, dedicated professionals who can assist you in finding the best policy for your circumstances.
However, because many Primerica salespeople do not sell insurance full-time, you may not receive the same level of service. Primerica does have an online system where you may make payments on your insurance too. Thus, you must contact them by phone or email to file a claim.
Is it possible to acquire a quote through Primerica's website?
No. One of the most significant disadvantages of purchasing life insurance from Primerica is that you cannot obtain a quote through their website. The only option to obtain a quote is to contact one of their hired agents. On the other hand, existing customers complain that Primerica insurance is highly expensive, especially when compared to its competitors.
Conclusion
In conclusion, Primerica usually comes with diverse demerits. Thus, it's best to learn how to cancel your plans through the tips highlighted above. Furthermore, according to Primerica's online terms and conditions, when canceling your Primerica life insurance, you will incur charges for the entire month, regardless of the date of termination.
On the other hand, you are permitted to use all Primerica services and features until your subscription billing cycle expires. If you wish to cancel your Primerica subscription within the first month after paying for it, you may request a return from the firm if you fall within the refund policy's loopholes.
Thus, you can use any of the options outlined above to terminate your Primerica Life Insurance subscription with ease. And if you encounter any problems or have any questions about termination, you can contact the customer care page or phone number provided.