According to statistics, approximately 46% of individuals in the United States did not have life insurance in 2020. Adults over 50 may find it more challenging to find the best life insurance than younger people. Finding good insurance policies becomes more complex when you reach your fifties, and premium rates become less affordable. As a result, this guide will assist you throughout the procedure of getting the best life insurance for adults over 50.
Furthermore, buying life insurance is typically stress-free and straightforward for the young and in good condition. Young people typically only need to pick how much coverage they want and then apply for a free quote online. Some term life insurance firms even allow qualified applicants to begin their policies without taking a medical exam.
However, once you get to 50, your life insurance alternatives may become more limited. You may have to opt for lesser coverage to get a monthly premium you can pay.
Also, you'll almost certainly have to pass a medical screening and have your life insurance request scrutinized more closely. Fortunately, you can get the best life insurance for adults over 50 through our guide below. Come along!
What is Life Insurance for Adults over 50?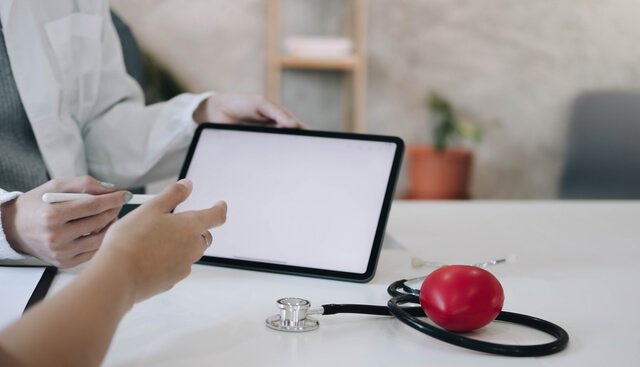 Life insurance for adults over 50 is essentially a policy that you buy to financially safeguard your family or other beneficiaries in the case of your death. The firm that holds your insurance will offer a death benefit to cover expenditures such as funeral costs or debts as long as you pay your monthly premium.
Regardless of your age, life insurance gives the same benefits. A person in their 50s, on the other hand, will most certainly have different financial demands than someone younger. Older adults, for example, may not need to pay for their children's college educations, but they will need to plan for retirement or final expenses. Another significant distinction is the price. Life insurance premiums rise with age, and a person in their 50s may not be able to afford the complete spectrum of life insurance policies.
Best Life Insurance for Adults over 50
Some of the best life insurance for people over 50 years includes:
Mutual of Omaha
 Mutual of Omaha provides several life insurance policies for consumers over the age of 50. This includes flat premiums, variable term, and whole life insurance, as well as improved issue and no-hospital-check options.  The issue age of a term life insurance runs from 18 to 85 years old, with 10-, 20-, and 30-year plans available.
After that, policies can be renewable after the term and on an annual basis until 95. However, your price may rise yearly after the time has been over.
Mutual of Omaha also provides diverse universal life options, one of which provides a 2% fixed due on the financial value and the other of which shields subscribers from market losses.
For persons over the age of 50, Mutual of Omaha offers the following services:
Unemployment fee waiver
Social Security income and premium waiver for those with disabilities
If your house is ruined to the tune of $24,000 or more, your rates will be waived for six months.
Mutual Perks, a discount program that may help cut down on loans, fitness centers, and more, is available to customers. When looking for life coverage over 50, Mutual of Omaha is the apparent option for most people on a budget. It also provides a plethora of options for getting the coverage you want at a low cost and with safeguards in place to safeguard your investment.
AIG
AIG was formed in 1919 and is an international insurance company. 1919. In the year 2020 with living benefits, AIG provides term, assured full life, and universal life coverage. There are also 18 renewables (up to 95 years old) or transferable term options available.
People over the age of 50 may additionally make use of AIG's services, which include:
From QoL Flex Term, a living benefits program.
The Select-a-Term plan offers consistent premiums throughout the term and may be transferred at the end.
You can switch specific AIG insurance to universal life in the absence of another medical exam.
Secured whole insurance coverage (age 50 to 85), survivorship insurance, and general life coverage with supplementary merits such as long-term care coverage are other options.
The Quality of Life (QoL) series is vital for AIG plans since it allows you to get a portion of the death dues if you are infected with a severe illness. You may also be needed to attend a health check or complete a health survey before insurance may be certified.
Guardian Life
The Guardian Life Insurance Company, which was created in 1860, is one of the top insurance firms for those over 50. It's also a cooperative insurance company, which implies that dividends are paid to qualifying whole life policyholders. As a result, this function may provide you with additional funds that you would not otherwise receive from non-dividend-paying carriers.
The Guardian Life Insurance Company provides term and long-term life insurance but no guaranteed product. Individuals up to the age of 75 may get term life insurance.
Guardian Life additionally offers the following benefits to customers over 50:
Fixed or restricted payment options
Premium options with a specified quality of service are available up to the age of 100 or 120.
To aid with wealth transfer, Guardian provides a survival life plan. This policy covers two persons and permits you to borrow tax-free from the policy's cash value.
Other global life plans exist, one of which has a 2.5 percent fixed interest rate. Premium exemptions for impairment (up to age 65), lengthy care, index involvement to add investing components to cash valuations, and swift death plans are just a few of the features available via Guardian's plans. Its readiness to guarantee plans for consumers at risk of developing health issues is one of its defining traits.
State Farm Insurance
It is the country's sixth-biggest life insurer, founded in 1922. State Farm provides many term life insurance products, along with a 20-year Return of Paid plan for persons under the age of 60.
The Return of Paid plans is unusual in that it not only enables subscribers to borrow against their term life policy's death benefit amount if they outlive the term. It also allows policyholders to borrow against their universal life policy's cash value amount if they outlive the term.
State Farm further provides the following services to those over 50 years old:
Whole life policy with pay levels or single premium plans for those between 50 and 80.
Fixed or restricted payment options
Death benefits and guaranteed monetary values are available until 100 or 121.
Premium choices with a degree of assurance
Other universal life plans are available, and a combination versatile life option covers two individuals under one plan and pays out if one of them dies first.
Northwestern Mutual Life Insurance
Northwestern Mutual Life Insurance firm was founded in 1859 and is the country's biggest supplier of specified life insurance. Furthermore, as a joint enterprise, Northwestern offers perks to qualified policyholders.
Northwestern Mutual provides several insurance choices. There are also options for single or survival life options. Whether you're looking to acquire life insurance to pay off debts or keep a foothold, Northwestern Mutual offers a solution for you.
The unified life policy with a single premium aids you to invest a certain sum in a permanent life insurance policy. Your recipient will get a tax-free death benefit.
Northwestern Mutual also provides the following benefits to those over 50:
A whole life policy gives a death benefit and the opportunity to accumulate guaranteed cash equivalents with level fees up to age 65 or age 90.
Level premium term insurance on convertible policies, which may enable you to collect dividends.
Frequently Asked Questions
What is the cost of life insurance for a 50-year-old?
The cost of life insurance for a 50-year-old differs by gender. The average annual rate for men is over $9,900. On the other hand, the average yearly rate for women is around $8,400.
Is it worth getting life insurance at the age of 50?
Yes. Buying life insurance at 50 can be a cost-effective method to leave money to your family members when you pass away. This money can be used for various things, including funeral expenses and outstanding bills, and a small present for the family.
Is it possible to receive term life insurance at the age of 50?
Yes. At 50, term life insurance is usually the most cost-effective way to receive the death benefit you need to assure your family's financial security.
What is the oldest age at which life insurance can be purchased?
Few businesses will offer a policy after the age of 85, and others limit the upper age limit of the issue to 80 or 75.
Conclusion
In conclusion, life insurance comes with various merits. And if you desire to get the best life insurance for adults over 50. The highlights above will aid you immensely.
References