What is considered a sports car for insurance purposes? A sports car has an engine with more horsepower, two seats, and is usually smaller than other cars. It can be expensive to get car insurance for a sports car. So, if you want the best deal, you should shop around and compare rates for sports car insurance.
When comparing average car insurance prices, you should think about the following:
The car you drive directly affects how much you pay for insurance.
Insurance companies worry more about smaller, more powerful sports cars.
Compare prices across the market to find a good deal on the insurance you need.
When looking for a new car, you probably think about how much it costs, how much you can pay each month, and what kind of car you want.
You might not be thinking about what the car will do to your insurance. After you buy an expensive sports car, an affordable insurance rate won't look the same because even the best annual rate could be much higher than what you pay now for your auto policy.
What kinds of cars are sports cars?
Sports cars can give you a unique driving experience with powerful engines and flashy looks. Because they have more horsepower and go faster, insurance companies may be less willing to insure them at competitive rates.
A sports car is a two-seater car with a smaller engine with a higher horsepower rating. Insurance companies can put these high-performance cars into any group they want.
Some Toyota, Subaru, and Honda models may not look like sports cars, but insurance companies may classify them. So, if you want to know if an Audi is a sports car, the answer is yes. If you want to know if a Honda Civic Coupe is a sports car, the answer is that it depends on the insurance company.
There is no room for error in high-end sports cars. Some of the most powerful engines are found in sports cars like those made by Ferrari, Porsche, Lamborghini, or Jaguar.
Insurance companies give each vehicle a symbol that shows what it is like overall. Each character has a "rating variable" that helps determine how much you pay for insurance (this is a straightforward explanation of the concept).
Why Car Insurance Rates tend to be higher for Sports Cars
Even though each insurance company has its idea of a sports car, there are some basic things they all look at when deciding where to draw the line (some of which may be pretty obvious).
Make and Model: There's no need to think more about a Porsche 911 as a sports car.
Number of Cylinders: An engine with four cylinders will almost always be cheaper to insure than an engine with eight cylinders. Yes, some 4-cylinder cars can fly, so this list has more things.
Size of the engine: A 350-cubic-inch machine will cost you more than a sports car.
Horsepower: There is no hard and fast rule, but a car is more likely to be a sports car if it has more horsepower.
Height to Weight Ratio: A light car that sits low to the ground usually has some "go."
Number of Doors: Not all cars with two doors are sports cars, and not all vehicles with four doors are sedans.
"Sports Package": This could be a tame car model with an added wild package. Anything that says "turbo" or "supercharged" on the label is probably a sports car. How much should insurance for a sports car cost? In the next part, we'll discuss the factors affecting the cost of sports car insurance.
Does insurance cost more for a sports car?
When you buy a sports car, you must ensure that your insurance covers everything you need to protect yourself and the car. The insurance company will ask for information like the car's make and model, the number of cylinders and horsepower, the amount paid, and your height and weight to determine how much your insurance premiums will be.
If you buy a sports car, will your insurance go up? Insurance for a sports car will cost more than insurance for other cars. Why is that, though?
This type of car is popular because it is fast, looks good, and is inherently riskier to drive than a minivan. Forbes magazine says, "Sports cars are made to go fast and be driven aggressively. No one buys a low-slung speedster to drive it slowly to church on Sundays."
We don't know of any insurers that use "sexy" as a rating factor, but words like "fast" and "dangerous" make insurers think of police lights, speeding tickets, and accidents. But they are not making things up; insurers have data to back up everything they say.
Cars with the Most People Killed in Them
Rates of deaths in car accidents by make and model (Cars per Billion Vehicle Miles) Mitsubishi Mirage 10.1 Chevrolet Corvette 10.2 7.7 Kia Forte 7.4 Chevy Spark 6.9 Nissan 370Z 7.2 Subaru BRZ Nissan Versa: 6.2 Dodge Challenger: 5.8 Kia Rio: 5.9
Sports cars drive in dangerous ways, making them more likely to get into accidents. Because it costs more to make these cars in general, it also costs more to fix or replace them if they get damaged when you add that to the possibility that people will get more tickets, your insurance rate increases.
The Insurance Institute for Highway Safety agrees that sports cars are more dangerous, but they also say that people work to make them as safe as possible.
As an aside, sports car insurance for drivers under 25 is costly because both the car and the young, inexperienced driver pose many risks.
Sports car insurance works the same way as other kinds of insurance, but you must find an insurer who will cover your fast car. Because insurance companies see sports cars as a higher risk, finding a company that will cover your high-performance sports car may be hard. When these vehicles get into accidents, the claims can be considerable.
What are the sports cars that cost the least to insure?
Not all insurance rates for sports cars are crazy high. Some of these cars have premiums that aren't too high. Some cars have insurance costs about the same as the national average.
Average annual insurance rates for the least expensive sports cars to cover who made it? Average rates for car insurance each year $1,527 124 Spider Fiat $1,547 for a Mazda MX-5 $1,712 for a Mazda MX-5 $1,821 for a Hyundai Veloster $1,822 for a Chevrolet Camaro $1,822 for a Ford Mustang
Some of these prices and cars might surprise you. Is an insurance company going to consider a Mustang a sports car? What makes the insurance for the popular Camero one of the cheapest? Is a Nissan Maxima a sports car when it comes to insurance? These prices show that some sports cars can get prices that aren't too high.
The Mazda MX-5 is a popular sports car with one of the cheapest insurance rates. One of the least expensive sports cars is the Hyundai Veloster. It is also one of the least costly to insure. The same is true for the Fiat 24, which has a fair price tag and lower insurance rates.
Two of the most famous cars, the Ford Mustang and the Chevrolet Camaro, are also pretty cheap to insure.
How to Choose the Best Sports Car Insurance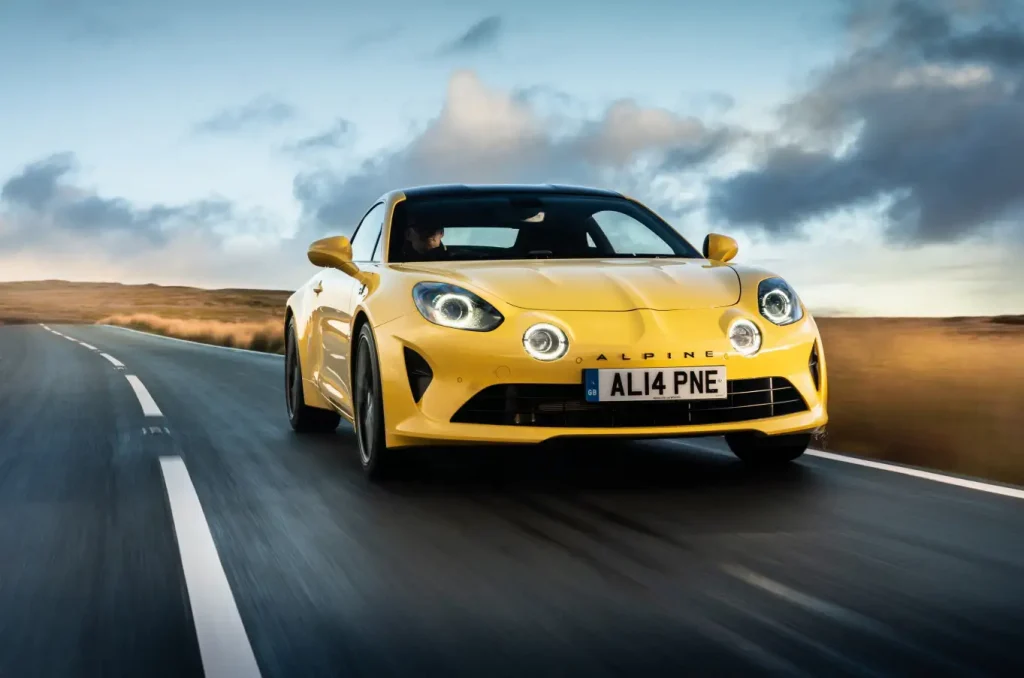 Your job is to compare and be honest to find the best auto insurance company. Be honest about the extra features, upgrades, and other equipment that didn't come with the car.
If the car is stolen or written off, the insurance company won't pay for something they didn't know about. Owning a classic sports car doesn't have to pay a higher rate for sports car insurance. You'll need to
Because classic car parts are much easier to find than today's high-performance sports cars, you can often fix them at a regular garage. The cost to work on a classic car is also much lower.
Sports cars with a lot of power usually need more insurance than the state minimum. In the event of an accident, you need more coverage.
The first thing you'll need is full coverage, which will protect your car from theft, vandalism, and any other damage that wasn't caused by accident.
For insurance purposes, what kinds of cars are considered sports cars?
Most sports cars are sleek, low, built for racing, and have two doors and many control. A sports car's average monthly car insurance premium is $121.73.
Insurance rates for sports cars are higher because they cost more to fix.
People driving sports cars are more likely to drive fast and dangerously.
Finding the best rates on sports car insurance is always an excellent way to keep your auto insurance costs as low as possible.
A sports car's average monthly car insurance premium is $121.73.
What does "sports car" mean in terms of insurance, and what kinds of cars are considered sports cars? How do insurance companies put sports cars into groups?
It doesn't always fit your idea of a sports car, but that's not the only thing that goes into figuring out your rates.
What kinds of cars do insurance companies call "sports cars"?
The size of your car directly affects how much insurance you'll pay each year. People worldwide may wonder if a coupe is the same as a sports car. Is a Mini Cooper a sports car when it comes to insurance? What makes a car a "sports car"?
Do cars with only two seats cost less to insure?
Statistics show that smaller cars, like sports cars, are more likely to drive faster than larger ones. This number makes it more likely for them to get into car accidents, get tickets for speeding, etc. These things add up to make the average cost of auto insurance for these cars go up.
If the price puts you off or you need cheaper car insurance, a larger vehicle, like an SUV or a minivan, will have lower rates.
Auto insurance rates are lower for bigger cars because they are safer in accidents. Because your car may cause more damage, your liability may be higher. This means that the liability limit space may raise the rate for these cars.
To understand how much it costs to insure the least expensive sports cars, let's know how much car insurance will cost. Average auto insurance rates for the cheapest sports cars to insure by make and model of the car.
Average full-coverage rates per year Mazda MX-5: $1,174, $97.83, $111.17, and $1,334 BRZ Subaru $1,444 and $120.33 $130.17 and $1,562 for a BMW Z4 Roadster Fiat 124 Spider: $149.17 to $1,790.
If you drive a car that costs a lot, your rates may be higher. Depending on the car you drive or the coverage you need, you may switch from your current insurer to a speciality insurer.