A life insurance marketing executive job may be right for you if you like connecting with people and making a sale that benefits everyone. To become a life insurance sales expert, you must complete training and obtain legal certification, which is energy and cash-consuming. Furthermore, before committing to this vocation, you should learn all there is to know about it. Thus, we have made this post on the pros and cons of selling a life insurance policy.
Disadvantages of Selling a Life Insurance Policy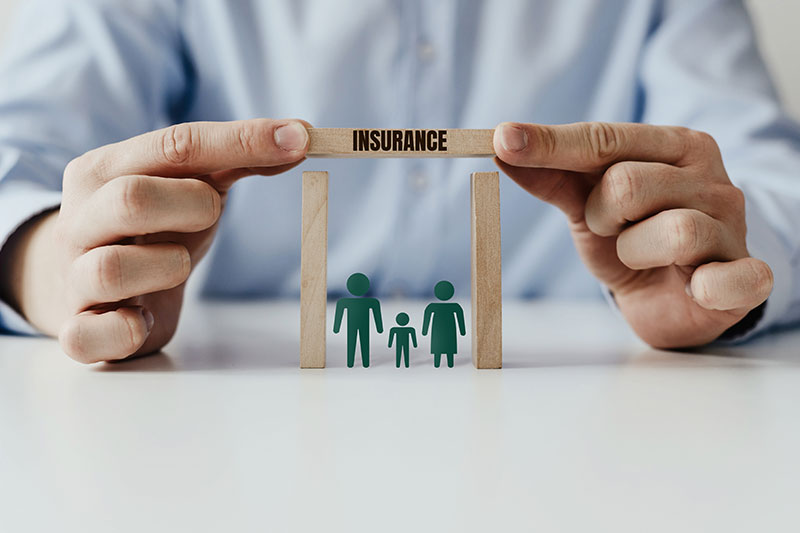 Marketing life insurance is a complex business to succeed in. It's also an even more complex method to keep a profitable, long-term job. Here are a few of them:
Commission-based compensation
Life insurance salespeople often make the majority of their money on commissions. This means they earn a portion of every transaction they make and leftover revenue from customers who keep paying. As a result, selling life insurance has the potential to produce far more than an average hourly wage.
However, just like any other fee work, you won't be capable of earning anything if you don't perform. Even if you sell a lot of coverage in one month, you might not be able to maintain these sales monthly. As a consequence, income levels may become unstable.
Agents are classified as independent employees by the bulk of life insurance firms. They don't pay basic wages or provide perks, implying that an agent may work for the whole week. However, they are not paid if the agent does not make any sales.
The benefit of not being categorized as a worker is that you may create your plan, and the corporation cannot compel you to work certain hours.
However, if you want to make a reasonable income in life insurance marketing, you'll need to put in a lot of hours, especially in the beginning.
A few firms offer employee position, which includes a minimum basic wage and perks. These businesses impose strict output targets on their agents. You may get fired if you fail your monthly sales goal once or twice.
Obtaining Customers
Finding potential consumers to acquire a policy is the most challenging component of selling life insurance. Firms often supply leads or advertising platforms to insurance salespeople to assist them in achieving this. Sweepstakes, credit counselling product offerings, and extensive advertising campaigns are common ways to create leads.
When the insurance provider provides such materials, they may not be of the highest quality. When a third-party firm offers marketing strategies, salespeople generally must pay for them. Furthermore, insurance firms often urge their salespeople to market to their friends and relatives.
However, many aspiring salespeople would instead not do so because of the potential for social tension.
Finding qualifying life insurance possibilities might be challenging. Even when using the internet to your advantage, excellent leads are difficult. Lead suppliers exist online, but most sell nonexclusive leads to various agencies.
Once you can locate them, unique leads are pretty expensive. To break even with exclusive prospects, your close rate, or the proportion of charges you sell, must be fantastic. Employers that give leads nearly usually demand that you accept a lesser commission.
Many life insurance brokers still rely on cold calling and door visiting to generate leads for these circumstances. Even in the twenty-first century, these tactics are still effective. However, becoming a competent insurance agent needs tenacity and thick skin.
The Selling Procedure
Many consumers would not acquire a policy unless they are confident they will be able to repay their investment, making it challenging to locate a decent deal. Do not presume you have an easy sale, even if you present to the most qualified prospect.
Selling life insurance is quite challenging. Encouraging your client to realize and address their impending death is a difficult first step. Once you've cleared that obstacle, the next step is to create urgency, so they purchase right immediately.
This gets made more difficult because the product does not deliver immediate satisfaction. And leaving a meeting without signed documents almost often indicates you've lost that possibility for good.
When customers say they'll think about it, they may be honest. But odds are they won't think about it for five minutes once you step out the doorway.
Timetable
The regular work routine for most reinsurance salespeople does not get set. It is your choice if you intend to pursue a day or several hours off as a salesperson. It is not necessary to get permission from a higher.
Many potential customers only have the opportunity to connect with you in the evenings or on the weekends, which is a drawback of the sales strategy for someone marketing life insurance. This implies you'll have to work while most people are off.
Benefits of Selling Life Insurance
On the plus side, selling life cover has a few advantages that are hard to overcome in other professions. These are some of the benefits:
Job Opportunities
Being a life insurance agent is relatively simple compared to other financial jobs. There are no educational prerequisites much more than a high school diploma.
You may be required to complete a licensure course and pass tests in certain states; however, they are as simple as a fifth-grade vocabulary exam.
There are several opportunities to market life insurance. They abound on internet job hunting sites. Most firms have little motivation to restrict recruiting since they pay commissions with no promise of revenue. They employ anybody interested and expect a tiny fraction of those hired will become successful agents.
High Salary Possibility
Life insurance fees are by far the highest in the insurance sector. However, it is contingent on the sort of insurance getting offered. Most vehicle insurance salespeople, for example, are compensated as a proportion of the policy sold. When you sell life insurance, you get a share of the proceeds; each time it is updated, you will get another profit.
According to the US Bureau of Labor Statistics, insurance sales representatives make a variety of wages. The least 10% of the population mainly earns $28,000 annually, while the top 10% (90 percent) make $125,000. The typical annual pay is a little over $51,000.
Some life insurance firms provide their agents with a set percentage of the fee in addition to significant premiums. Others disagree since this gets based on assessing the agent's income ability rather than forcing them to accept it as earned.
So, on a $100 a month plan with a six-month prepayment, you'd get a check for $600 the same day the plan gets issued.
If the insurance terminates during the first six months, the negative happens. If this occurs, your employer will deduct the percentage of your advance that was not earned.
Commissions for continuation
A commission earned on the sale of a life insurance payout does not get restricted to the first year. Instead, you'll get compensated as long as the policy is effective. In the first year, your compensation portion on insurance decreases.
However, as long as the insured pays their subscription fee, you will receive 5% to 10%. This is the monthly passive income you earn without needing to leave your bed.
People, particularly health care, need insurance policies, which is fortunate for you. Individual life and auxiliary insurance sales have a bright future, even in a heated political environment. You may receive revenue on the plans you sell, but how much you pitch is ultimately up to you, also generate more money with continuous renewals, so having loyal customers pays off long. You wouldn't even need a graduate degree to begin; all you need is a willingness to work hard.
Assisting Others
Life insurance aims to compensate for the financial loss incurred when a supporting family member or beloved one passes away. As a result, reinsurance sales professionals delight in being vital protection suppliers. Because anybody may die at any moment, this protection has actual value for all potential customers.
On the other hand, insurance firms do not just enroll everybody who wants life cover. And they look into each claimant's health and lifestyle those with conditions or behavior that increase mortality risk may face much higher rates or get denied coverage altogether.
Frequently Asked Questions
What are the advantages of selling insurance?
You may receive revenue on the plans you sell, but how much you pitch is ultimately up to you. You don't even need a graduate degree to begin; all you need is a willingness to work hard.
Is cashing out a life insurance policy worthwhile?
Withdrawing or taking loans from your life insurance payout might diminish the death benefit. However, relinquishing the policy means losing your entitlement to the death benefit.
How can I avoid paying taxes on the cash value of my life insurance policy?
Withdrawing the amount that is your insurance base is one approach to getting all of your cash value while avoiding taxes. The remaining cash worth may then be accessed through a loan, which is tax-free.
Why do insurance brokers leave their jobs?
Most agents leave because they cannot make enough money to sustain themselves and their households. The only way to fix this is to learn how to generate more and better leads and reply to them. People use the internet to conduct fact-checking missions.
Conclusion
In conclusion, life insurance comes with various merits. On the other hand, some cons also get involved. Thus, the above highlight will be indispensable for you.