If you drive a car in the United States, you must have car insurance even if you are not a resident. The best auto insurance for foreign drivers is determined by the time you intend to stay in the nation.  Short-term travellers to the United States can obtain rental car insurance straight from the rental provider. Let's learn how to get car insurance with an international driver's license.
Long-term foreign drivers who buy or bring a car to the United States should get auto insurance coverage from a U.S. firm. If you're staying for a few months, several states may require you to obtain a U.S. driver's license.
How to Get Car Insurance with an International Driver's License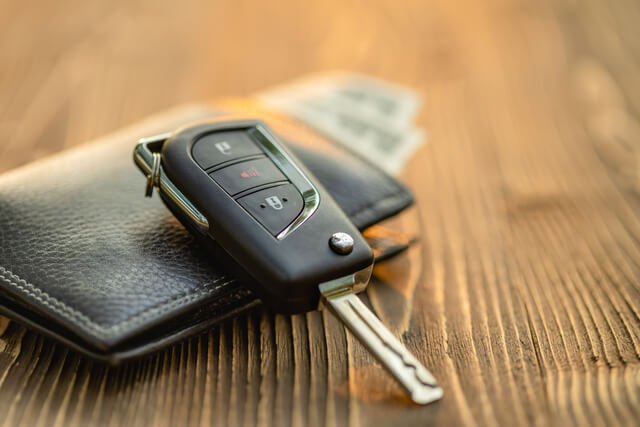 Know What You're Looking for in Car Insurance
Before you can figure out how to get cheap car insurance with an international license, you'll need to know exactly what you're looking for in your new policy. Several factors affect the price of your car insurance, and knowing what you want will help you get it.
First, you'll need to decide if you want the liability or vehicle insurance. These are two very different things, and you should choose one or the other depending on your needs. Liability insurance may be your best option if you have a small car and don't drive very often. If you have a larger vehicle that you drive more often and want some protection, then vehicle insurance may be better for you.
Next, you'll need to think about your safety features. Are you concerned about increasing your car insurance rates if it's reported as stolen? If so, you should probably pay extra attention to the protection you get with your policy. Some companies offer discounts for having anti-theft features, so keep an eye out for those.
Gather Important Documents
Do you have proof of your current insurance? If not, you should start gathering it now. You'll need a copy of your current auto insurance bill or an online statement from your former insurance company. You'll also need to get a copy of your last car registration.
Finally, you'll need proof of your current address. This could be a recent utility bill or anything that proves you currently live at your address. Now that you have your documents in order, it's time to start shopping around for cheap car insurance with an international license.
Start by calling each major insurance provider and asking which companies they work with. You'll want to find one that has a competitive rate, so you may end up switching providers altogether.
Keep an Eye on Your New Registration Date
Once you have your new car insurance in hand, you'll want to ensure your new registration date is correct. This will affect the time your insurance will cover your car, and keeping it on the right date is important. Check the expiration date on your new license plate and your registration.
If they don't match, you'll need to change them as soon as possible. If you wait too long, you could face penalties from the state. The best you can do is change your plate as soon as possible, but if you wait too long, you may as well keep your label on the old plate.
Stay Alert to Drop-offs and Check Your Rates Often
As soon as you get your new car insurance in the mail, go through everything in the envelope. You'll want to ensure that the policy is the same as the one you were offered. If it's not, you'll want to report it to the insurance company right away.
Also, ensure you don't accidentally drop any paperwork in the mail. Keep all of your documentation with you so you can make sure nothing gets lost.
 If you drop anything important in the mail, call the company and ask for a new policy to be sent to you. Keep an eye on your rates, too. While you shouldn't change your rates just because you got a new insurance policy, you should keep an eye on them and ensure nothing changes suddenly.
Ask Around for the Best Deal
If you were offered a policy for a certain price, don't assume the same price will be offered to you by every insurance company. Make a list of all the companies you called, and then call each and ask for a price reduction.
You may be surprised at how willing some companies are to help you and how quickly they can change their rates. Remember that many companies will be willing to give you a discount if you have a high-value policy and are willing to part with some of your personal information to prove it.
Make sure you're comfortable with this before you agree to anything. Don't be afraid to walk away from a deal you don't feel comfortable with. You may have to wait for a better deal, but at least you won't have given your information to a company you're not happy with.
Do not pay until the Company Shows You It Will Save You Money
If you get a policy from a company that you've never heard of, don't sign anything or pay anything until you've researched that company and found out if they offer discounts to customers with international driver's licenses.
If you sign any paperwork before doing any of this, you're putting yourself at risk of paying more in the long run. Make sure the company you're working with is willing to show you where you'll save money on your car insurance. If they're not, you're better off finding a new company.
Car Insurance for Short-Term Foreign Visitors
This coverage is similar to liability insurance, which covers any damage or injuries you may cause to another driver if you are at fault in an accident.
In addition to protecting your legal liability in an accident, most vehicle rental companies will provide you with an additional layer of insurance that covers any damage to the automobile.  Additionally, travelers from Canada, particularly those driving their automobiles, will most likely are covered by their Canadian insurance when driving in the United States.
How to Get Car Insurance in the U.S. with a Foreign License
Preparing your paperwork to drive legally in the U.S. is a hassle, regardless of location.
If you're moving to the states or living in the U.S. long-term, buying insurance from an American car company may make sense. If you're on vacation in the United States, consider obtaining insurance through your rental car provider. This will be less expensive and time-consuming.
If you intend to stay in the United States for an extended time, you must obtain insurance from a firm based in the United States. Some insurance firms will not issue coverage to drivers who do not have legal U.S. driver's licenses.
Insurance companies will have a tough time examining your driving history or credit score if you do not have a valid driver's license in the United States.
Some insurance companies in the United States offer policies to overseas drivers (rates may be higher).
Some insurance firms provide coverage for international drivers, although the costs may be higher.
Car insurance with an international drivers' permit
Having an International Driving Permit as a foreign driver in the United States (IDP) is advantageous. An IDP verifies that you have a valid driver's license in your native country.
It serves as a translation for your international license and should always be accompanied by your own country's license. You must meet your home country's legal driving standards and have a legal license from your place of origin.
These two documents, when combined, demonstrate driving competence. If you hold both a foreign license and an IDP, they will not need you to take a sequential driving test in the United States.
How to Get an IDP?
The process of obtaining an IDP may differ depending on your home country. Consult the transportation and regulations agency in your country. Furthermore, your IDP must be granted by the same country that issued your license.
The process of obtaining an IDP may differ depending on your home country. Consult the transportation and regulations agency in your country.
U.S. Car Insurance Requirements
With a few exceptions, most drivers must carry liability insurance covering personal injury and property damage.
There are a few no-fault jurisdictions in the United States where you must carry Personal Injury Protection rather than bodily injury insurance.
You must have Collision and Comprehensive coverage if you lease or finance your vehicle. The following are simple explanations of how various ranges work.
Learn More: Can You Have A Driver's License Without Insurance In NC
Bodily injury liability
Reimburses other drivers or pedestrians for medical bills and costs incurred due to your acts.
Property damage liability
Pays you for property harm you cause.
Uninsured/underinsured
In no-fault states, personal injury protection (PIP) is required and pays your medical fees following an accident, regardless of fault. In addition, you may be needed to have PIP coverage.
Accident
Protects your vehicle in the event of an accident in which you are at fault. There is a deductible, which is the amount you must pay before your insurance company pays you.
Comprehensive coverage insures your vehicle against damage caused by circumstances other than an accident, such as weather, theft, vandalism, and animal-related claims. In addition, there is a deductible.
Personal injury protection (PIP):
Regardless of your fault, you must purchase this coverage if you live in a no-fault state. You may also need to purchase bodily injury liability coverage or just PIP coverage.
Collision:
If your vehicle is damaged in a collision where you are at fault, this coverage protects it. A deductible is incurred — what you pay before your insurance company.
Comprehensive:
This coverage protects your vehicle from damage outside of a collision, including weather, theft, vandalism, and animal-related damage. It also has a deductible.
What's the Average Cost of Car Insurance in America?
Car insurance in the United States costs $1,548 per year $774 for six months of insurance, or $129 per month. So, rates vary widely depending on many factors, including your age, credit history, and driving record. The following shows the average cost of various levels of coverage:
Coverages A monthly price for six months of premium Requirement of the State $310 $360 BI/PD 50/100/50 $51 $408 BI/PD 100/300/100 $638.
State Requirement with 1000 Comp/Coll DED a 50/100/50 BI/PD with 1000 Comp/Coll DED costs $686. These fees may vary based on the firm and the state in which you reside.
Conclusion
Assume that none of this has persuaded you and that you are confident driving safely. So, if you don't have insurance, you could face fines ranging from $100 to several thousand dollars. If they catch you doing it more than once, they may suspend or cancel your license and registration.
There is a lot to learn about insurance in the United States. However, you don't require to know everything. Because there are numerous bilingual agents and bilingual staff members ready to assist you, a State Farm agent can explain all you need to know, often in the language you understand.
References