Despite how well you care for your possessions, they will eventually break. The same may be said for smartphones. Unlike a favorite cup or pair of spectacles, a misplaced, damaged, or stolen smartphone causes more than simply a minor inconvenience. Now, you may well be wondering, how does Verizon insurance work? Thus, this article discusses Verizon's phone insurance coverage.
Its gadget protection can assist you if your gadget is broken, lost, misplaced, or becomes defective after the manufacturer's warranty has expired. In addition, Verizon insurance protects minor and big repairs that could end up costing a lot of money in the future.
In addition, Verizon has some of the finest LTE coverage in the United States. It offers a variety of postpaid cell phone plans with fast data speeds and various bonuses that will satisfy the needs of most consumers. So, whether you've been a Verizon customer for years or are just getting started with purchasing a new 5G phone, now is the time to evaluate your Verizon phone insurance to safeguard your phone in the event it is lost, stolen, or damaged.
After all, phones these days aren't cheap; costing upwards of $1,000, but a phone insurance policy ensures that your hard-earned cash isn't wasted. Here's all you need to understand about Verizon phone insurance, and it's worth the extra charge on your billing cycle.
How does Verizon Insurance Work?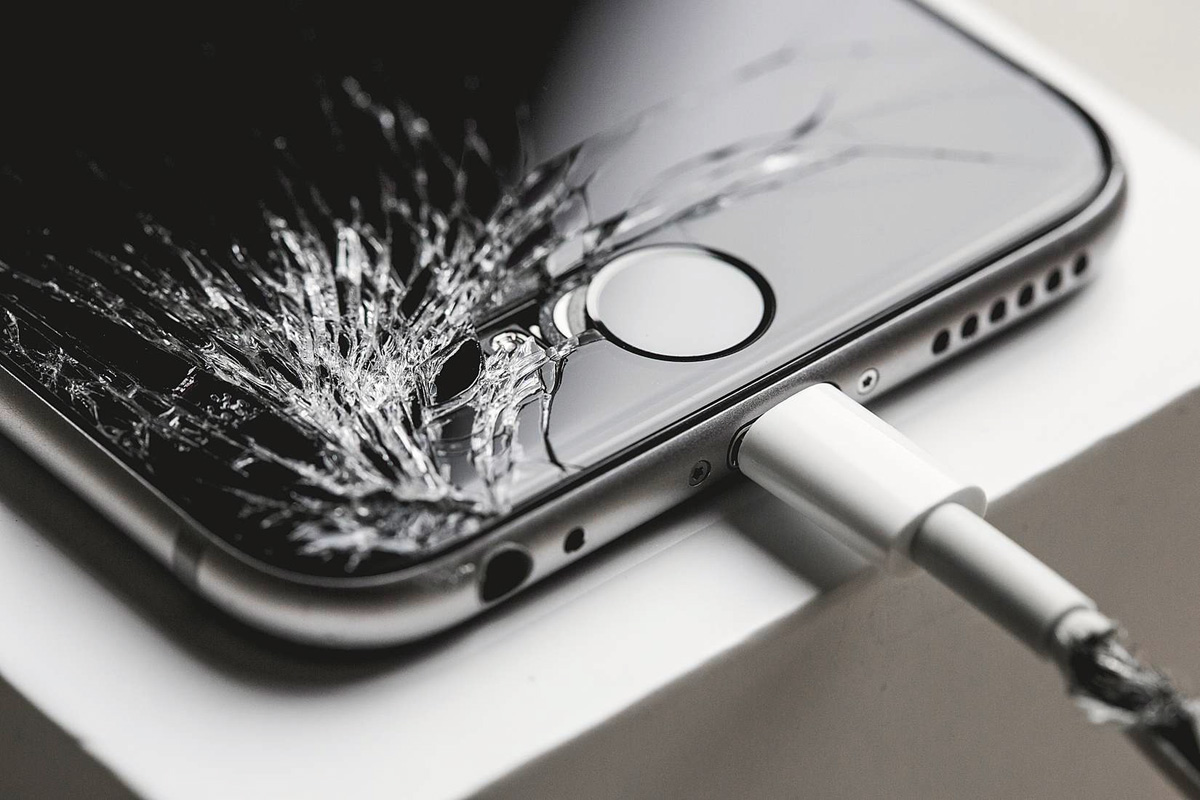 Customers who want phone insurance or device protection can choose from a variety of Verizon plans. Regardless of whatever type of protection plan you choose, most policies cover loss, burglary, battery malfunction, physical damage (including moisture), and post-warranty mechanical or electronic problems. Even so, it would help if you read the tiny print before deciding on a protection package.
One of Verizon's most comprehensive phone insurance options is Verizon Mobile Protect. It comprises same-day shipping and setup for new phones ordered on Verizon.com, as well as a $29 cracked screen repair no matter how many times you need it. Battery fixes, 24/7 help via the Tech Coach app and Security Advisory, and limitless device reset to maximize your phone's efficiency are all included in this plan.
In addition, Verizon's various device protection solutions, such as Wireless Phone Protection, Verizon Extended Warranty, and Mobile Secure, are listed here (all of which are encompassed in Verizon Mobile Protect).
Who is Eligible to Sign up for the Verizon Protection Plan?
You must enroll in Verizon phone insurance within 30 days of unlocking your new handset to be eligible. You can still enroll if you've recently upgraded to a new device on your existing line, as long as it's inside the 30-day term. If you want device protection and bring your phone to Verizon, you'll need to make sure it meets a few important requirements before enrolling. For example, the gadget must be in excellent working order and not connected to an existing line.
What is the Price of Verizon Phone Insurance?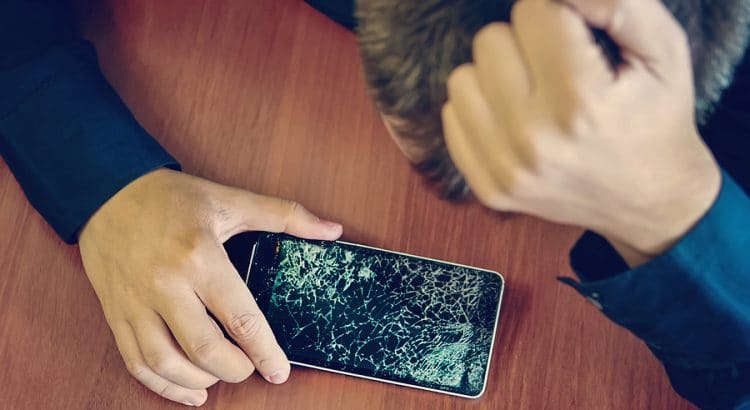 For one Tier 1 smartphone, Verizon Mobile Protect costs $17 per month or $50 per month for three devices. After that, each extra line is an extra $11.40 if you've subscribed for Verizon Mobile Protect Multi-Device. After that, the recurring monthly insurance premium reduces to $14 per month for Tier 2 smartphones and basic phones.
Advantages of Purchasing Verizon Phone Insurance
Verizon phone coverage provides perks such as tech assistance, privacy and security, malicious call filtering, and public Wi-Fi security for all qualified devices. This is in addition to the ability to substitute your device should it be damaged, lost, or experience a hardware issue without having to pay the full cost of a new phone. If you're getting new smartphones for everyone in the family Verizon Mobile Protect Multi-Device is a fantastic method to cover three to ten lines at once. Because claims are bundled together by account, not by individual line, you can file up to nine claims for a single line (instead of three) in 12 months with this plan.
What Kinds Of Insurance Coverage Does Verizon Provide?
Verizon provides a variety of device security solutions. You'll undoubtedly find the correct option for you among the Verizon insurance plans available. These include:
Verizon Protective Services
Verizon Protect provides full insurance for your devices and personal data, including security, device protection, and support. In addition, it offers identity theft protection, Wi-Fi safety and stability, privacy, tech assistance, and the detection of unknown phone numbers, among other services.
Verizon Protect also includes:
Creating a plan in case your device is lost, stolen, or broken.
Replacement on the same day
Repairing a cracked screen
Replacement of the battery
If you want to file a claim for any line listed under your account, Verizon Protect Multi-Device may be a better option than Verizon Protect for each line. You'll have accessibility to 9 shared assertions across your account's three devices. In addition, all qualifying devices receive security and privacy, technical assistance, Wi-Fi security, and spam call screening up to ten lines.
Verizon Mobile Protect 
Device theft, burglary, and damage, as well as post-warranty problems, are all covered by Verizon Mobile Protect. Other significant advantages include:
For qualifying replacement smartphones, same-day delivery is available.
Setup for a new Verizon. com-purchased device
Replacement of the battery
Assistance with trending technology
It refreshes your device to improve its performance, responsiveness, and battery life.
Verizon Mobile Protect covers three to ten lines of service on your account with approved devices.
Total Equipment Coverage
Loss, burglary, theft, and post-warranty faults are all covered under Verizon Total Equipment Coverage. It also covers the unlimited damaged screen and battery backup. Unfortunately, it does not cover preloaded accounts and is not available to users in Florida.
Protection for Wireless Phones
Only Florida residents are eligible for Wireless Phone Protection. Robbery, loss, damage, and accidental breakage are all covered. This Verizon wireless insurance plan includes same-day device replacement as well as unlimited cracked screen repairs. However, you will not be protected if your gadget develops a fault after the warranty period has elapsed.
Extended Warranty from Verizon
Mechanical or electrical faults caused by a defective product can be covered by a warranty, even if the original guarantee has already expired. For Verizon coverage phone warranty coverage, expedited shipment is available. However, this sort of insurance does not cover gadgets that have been damaged, stolen, or lost. However, battery replacement is available, albeit only in a few locations.
Mobile Safety Coverage
Mobile Safety is a premium package that includes confidentiality, tech assistance, performance audits, and device optimization, among other things. It is available for a single device that is linked to your mobile number. If you have Verizon Mobile Safety, you already have Multi-Device coverage. As long as you have a basic Verizon mobile account, you can enroll in this coverage at any time.
Verizon Home Device Protector 
Home offices, smart home appliances, home entertainment, and wearable are all covered by Verizon Home Device Protector. When you register a claim, it provides repairs and restoration for a service fee of $50 or $90, depending on the type of claim. In addition, technical help is available 24 hours a day, seven days a week, and in-home visits and data security.
Flat-screen TVs, desktop computers, home theatre systems, projectors, routers, game consoles, and CD players are among the common home electrical products featured.
Frequently Asked Questions
What is covered under Verizon's insurance policy?
Battery malfunction, physical damage, burglary, mechanical faults that occur outside of the warranty period, loss, and theft are all covered by Verizon insurance. 
How do I make a Verizon insurance claim?
If it is stolen, lost, or damaged, you can file a claim for your Verizon phone by calling this hotline number: (888) 881-2622.
What are the symptoms of a Verizon device that has been damaged?
Cracks or crashes, water damage, and extreme wear and tear are all examples of physical damage to your gadget. Meanwhile, a faulty gadget has experienced electrical or mechanical failure as a result of a manufacturing flaw.
How can you tell if your Verizon device is protected or insured?
Visit Verizon's Add-ons and Apps page if you're unsure if your Verizon device is covered or has device protection.
When filing a Verizon insurance claim, what is your deductible?
A deductible is an amount you must pay before your insurance company covers a portion or your entire claim. Your Verizon deductible is determined by the device or model type you have. It also applies to claims for property damage, theft, or loss. On the website, you may look up the deductibles for each gadget type.
If you want a replacement through Verizon, what device will you get?
If your device is damaged, stolen, or lost, Verizon may offer you a new or refurbished replacement. You may also be eligible for a Certified New Replacement if your battery or other devices malfunctions.
Conclusion
In conclusion, having mobile insurance can be extremely beneficial in minor or serious phone damages resulting in high costs. Consider your alternatives and decide which one best suits your requirements. If you've had a history of breaking phones, it's a good idea to look into Verizon phone insurance today.