Today, eviction insurance is a valuable resource for homeowners. As a result, we've written this article to educate you. Eviction is a costly undertaking. Landlords who are compelled to evict people for failing to pay rent suffer financial losses in addition to the rental income they do not get.
They must also spend court expenses, application fees, and lawyers' fees and be aware that the overdue rent is unlikely to be recovered. After all, if the renter had the funds to pay their rent, they would have paid immediately.
In the meantime, the eviction procedure might take a long time. A verdict and ruling usually take 1-2 months from submission, with the prosecutor arriving to help and monitor the removal taking weeks longer. The longer this procedure takes, the more cash is not paid in rent.
You still have to locate a new tenant and refurbish the residential property once the lengthy eviction procedure is completed. This adds to fixing any destruction made by the evicted tenants.
This might take a few more months. Going through the evictions from start to finish does not eliminate your mortgage, coverage, or tax obligations. Even for homeowners who rent out relatively tiny residences, a removal may cost around $6,000 and $8,000 when all factors are considered.
However, many rental property proprietors' insurance plans do not cover the hazard of tenant missed payments and eviction expenses. Landlords are often forced to pay these fees out of budget or pay the price to share the risks with an insurer or bond business. Here's when eviction insurance comes in handy.
What is Eviction Insurance?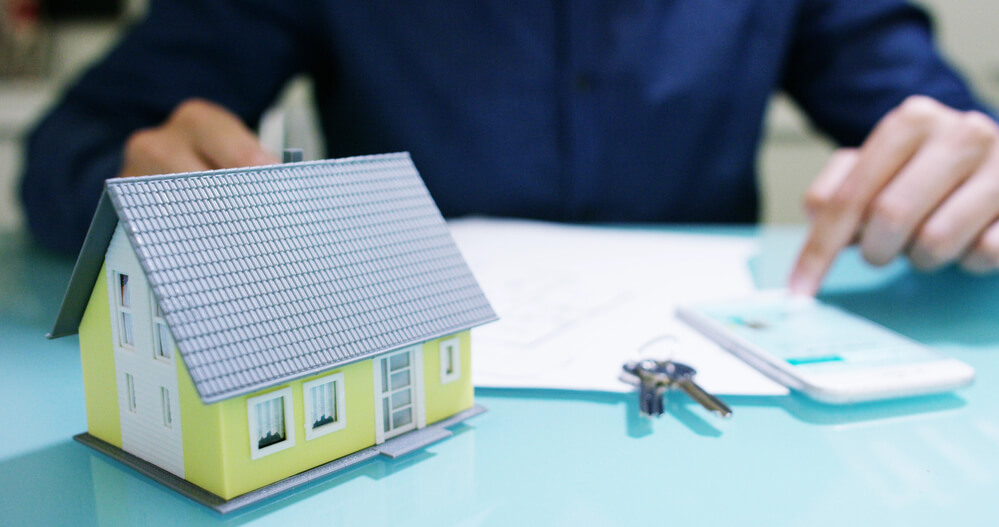 Eviction insurance is a landlord's first line of protection from nonpaying tenants. Eviction insurance rates, of course, must approximately match the proportion of lease default. As a result, it may not be a significant cost-cutting measure in the long term.
However, if a landlord can't afford a brutal eviction but can pay eviction insurance premiums, covering the risk may assist them in avoiding challenging cash flow crises. This is about the cases when recovery is unlikely.
Alternatives to Eviction Insurance
If you can't afford eviction insurance, here are some cost-effective alternatives to reduce your chance of losing rental income:
Buy surety bonds to cover nonpaying tenants.
A surety bond or certification may be purchased from various suppliers by landlords. The cost of this coverage is typically one month's rent every year of coverage.
If a tenant can't or won't pay their rent, the surety bond firm will deliver it for them—and then try to obtain it from them. The other option is to recover it yourself or transfer it to a debt collector for a portion of its worth.
Because of these surety bonds, you won't be able to forgo the verification process and simple fact-checking on any of your tenants. The surety business will not issue a bond to just anyone; each applicant will be subjected to a credit and rental background verification.
Legal expenses and court costs are often not covered by surety bonds. The bond is exclusive to cover nonpayment of rent, and it usually lasts for 1–6 months or until the lease ends. You do not need the tenants' permission to get a surety certification or bond.
If your renter needs a cosigner but cannot locate one, you may want to investigate this alternative. The security deposit may also get used to pay for the surety bond's issuance.
Rent Loss Insurance Provides Additional Protection
Rent loss insurance has some of the benefits of surety bonds, although it typically has less coverage. Renter-initiated defaults are often excluded from rent loss insurance policies.
This coverage, often known as "fair rental value," is restricted to incidents that render the property uninhabitable and compel the tenants to leave. In most cases, claims are paid each month that the tenant does not pay.
Various rent loss insurance companies charge a yearly fee. Monthly premiums may be necessary for other circumstances, possibly due to a current landlord insurance policy.
Legal expenses are usually covered by insurance to help alleviate costs. Insurance companies regularly bargain with the lawyers they hire to help their clients to get savings on legal services.
Fill in the Gaps in Your Risk Management Strategy
Examine your rent security and eviction insurance plan providers, including any exclusion, as you design your risk management approach. Ensure you understand what you're getting and that the insurance covers lost rent due to lease and credit failures, breaches, failed checks, etc.
What occurs if you have a rent deficit that isn't the result of a tenant debtor? Are you insured, for example, if a renter is released from their rental obligations due to flooding, fire, or other maintenance issues?
Is the insurer or bond issuer responsible in certain situations? Check your landlord's insurance policy, rent loss coverage, and surety bond firm's documentation to see whether this hole has been filled.
You'll lose the premium and maybe thousands of dollars in rental income if you don't.
Take out a rent guarantee insurance policy.
A landlord's biggest fear is a tenant who can't or won't pay rent. Households and corporations that lease property often have various policies to select from, including the ability to cover buildings and their furnishings and the litigation fees of evicting a tenant.
The term "rental cover" may appear in some of these plans. However, this does not guarantee that they will be compensated if the renter defaults.
To meet such demands, rent guarantee coverage is now available in the United States. These products are meant to preserve a landlord's revenue if a renter fails to pay their rent.
Like private mortgage insurance, Rent guarantee coverage protects the owner rather than the renter. If the renter fails to pay rent, the insurer carrier, serving as a guarantee, pays the rent for the duration of the contract.
Tenants who fail to pay their rent are still responsible for the amount owing and any legal expenses. The guarantor has the authority to take legal action against a delinquent renter, including eviction and credit reporting.
Some homeowners may choose not to pay the extra cost of rent guarantee insurance. They are typically satisfied that the tenant screenings and verifications they conducted before leasing and giving over the keys demonstrate that they are economically capable of paying monthly rents. However, situations might change.
A global recession, for instance, might result in the renter quitting their job and salary. Conversely, they may get separated or be given a job in another region and decide to leave without following the rental arrangement.
When a homeowner depends on rental revenue to afford the mortgage or covers other costs, a renter's inability to pay might have significant consequences.
Frequently Asked Questions
What is Eviction insurance?
Eviction insurance is a landlord's first line of protection against nonpaying tenants.
Is eviction insurance the same as a rent guarantee?
No, eviction insurance is not to be confused with rent guarantees. Guaranteed rent plans allow owners to turn over the administration of their estate to a corporation or real estate agency in return for a pre-agreed payout.
The cost of insurance may be included in the quarterly rental payments by the renter, removing the burden from the homeowner.
If I'm evicted, would my insurance protect me?
Unless it explicitly prohibits damage to property from removals, your insurance provides some protection for your items during an evacuation.
Your goods will be protected by your homeowner's or renters' insurance if destroyed by a qualifying occurrence, such as theft and robbery. Liability claims made against you by your homeowner or a roommate is also covered under your insurance.
However, house or renters insurance will not cover extra living expenditures such as rent or food due to evictions or reduced leases. These plans only pay for living costs if the house is destroyed beyond repair.
Finally, your insurance may include reduced limits for personal possessions when they're away from home, such as a few thousand dollars.
What protection do I have if I'm evicted unlawfully?
If your homeowner throws your possessions on the street or destroys them while rounding them up, your homeowners and renters insurance may cover the cost of replacing them.
Your insurance may classify them as theft or damage. On the other hand, your insurer may initially attempt to collect the damages from your landlord's insurance coverage.
Suppose you don't get a liability resolution. Your homeowners' or renters' insurance won't cover you if you challenge your homeowner for property destruction, a non-returned damage deposit, or an unlawful expulsion.
What is the procedure for eviction?
Although the eviction procedure varies by state, the following are the main steps:
The homeowner serves the eviction notice. When it comes to eviction notifications and move-out dates, the homeowner should obey their state's regulations.
The homeowner files an eviction case. Before the court makes a ruling, the landlord cannot legitimately remove a tenant. If feasible, a renter might make payouts during this period.
The court decides the details of the agreement. The court may order the tenant to be evicted if the homeowner has a legitimate case.
The renter may be escorted from the premises by law authorities. If they don't relocate within the court's deadline, the landlord may have them escorted from the premises by police authorities. Beforehand, the cops may give residents a few days' warning.
Conclusion
In conclusion, Eviction insurance tends to be reasonably necessary for many homeowners today. And if you need more enlightenment here, the above highlight will be beneficial to you.