Unfortunately, if your vehicle requires this type of repair, you will almost always have to pay for it yourself. Your basic motor insurance policy will only compensate for damage caused by an accident. However, it doesn't apply to technical failures or ordinary wearing. Suppose you have a comprehensive policy with collision coverage. Let's learn does car insurance cover mechanical problems.
In that case, you should be able to get engine repairs if your engine is destroyed in an accident or due to an unforeseeable catastrophe. Your property damage policy may pay for engine repairs if you are hit by an uninsured or underinsured vehicle.
So, in general, insurance companies don't pay those damages. An average car insurance coverage only covers vehicle repairs resulting from an accident.
If your engine experiences a mechanical failure or another issue, you are unlikely to be covered.
The following are the only exceptions:
If you have specialized mechanical breakdown insurance
Your vehicle's warranty covers the damage.
If your engine fails mechanically or breaks down due to natural wear and tear, most automobile insurance policies will not cover the expense of repairing or replacing it.
However, some big insurance carriers do include optional mechanical breakdown coverage.
How does Insurance Deal with Engine Failure?
Most automobile insurance policies do not cover engine breakdown, even if you have full coverage. The only exception is if the mechanical issue or blown engine is directly related to a covered claim.
An auto insurance policy may include four standard insurance coverage that will pay to repair your automobile if you are in an accident or it is damaged due to a covered claim. These policies cover mechanical problems or a blown engine due to natural wear and tear.
The following are the coverage and what they cover:
Collision: Covers the cost of repairing or replacing your car following an accident.
Comprehensive coverage pays for claims that do not fall under collision coverage, such as theft, vandalism, shattered windows or windshields, weather events, and animal collisions.
Liability coverage pays for the other party's injuries or property damage when you are at fault.
Uninsured motorist coverage pays for automobile repairs if you are in an accident with an at-fault driver who does not have enough liability coverage or insurance.
Will insurance cover engine failure?
Gap insurance will reimburse the difference between the book value of your totaled car and the amount you still owe on it if you have it. Drivers who finance or lease their vehicles should consider gap insurance if they are concerned about being "upside-down" on their loan or lease if the car is totaled in an accident.
This coverage is relatively limited and only applies if your vehicle is totaled in a covered claim. It excludes coverage for engine failure, regular wear and tear, and other mechanical issues with your car.
What Does Mechanical Breakdown Insurance Cover?
Filters for Engines
Spark plugs for the drivetrain
Transmission Disc Brakes
Tires and brakes
Fluids Exhaust (coolant, oil, wiper fluid, etc.)
Repairs to power systems are classified as routine maintenance.
You should note that some insurance additionally covers steering, air conditioning, and the vehicle's fuel system.
Is there any coverage that does cover engine failure?
In some cases, you may be able to obtain coverage to protect your money. If your car suffers engine failure or another mechanical problem that necessitates repair, all this, most of the time, if you have purchased a warranty, they will cover things like engine failure. However, if your insurance carrier provides it, you may wish to consider acquiring mechanical breakdown insurance (MBI).
Such a thing as "full coverage" car insurance doesn't exist. No insurance policy can cover everything that could go wrong with your vehicle.
Some people use the word "full coverage" to refer to a policy that includes comprehensive and collision coverage—all this, as well as any other coverages required by your state. If you have collision and comprehensive coverage, they may cover your car if, due to an unforeseen catastrophe, the engine broke.
Comprehensive or collision coverage will not cover a blown engine caused by mechanical failure or wear and tear.
Facts Regarding Mechanical Breakdown Coverage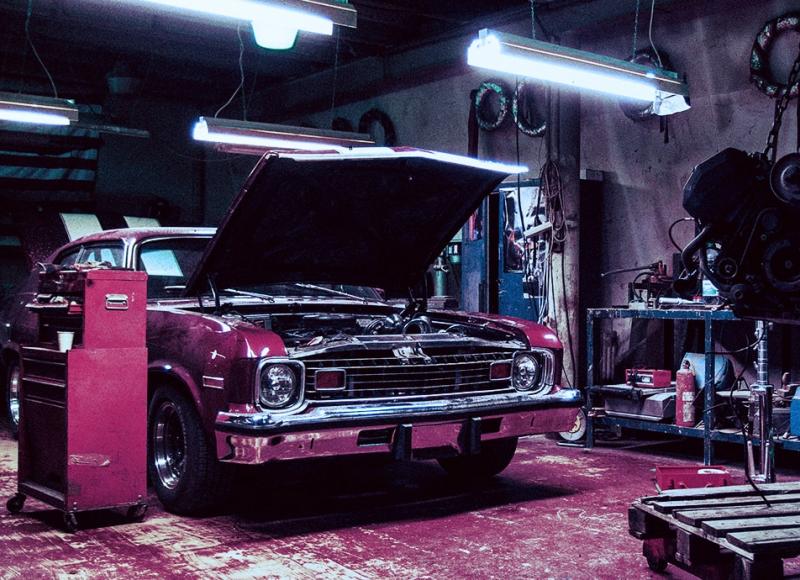 A mechanical failure coverage might help you save money on vehicle repairs. This kind of coverage, according to WalletHub, often covers issues with the cylinder, gearbox, conditioning systems, fuel pump, generation units, emissions, braking, transmissions, and powertrain. Regular car care, including fluid resuscitation, new brake shoes, replacement parts, new engine parts, and fuel filters, are covered by specific insurance.
This kind of protection usually works the same way as a manufacturer's warranty.
If you want mechanical breakdown insurance, seek coverage and study the fine print carefully. For instance, GEICO only handles mechanical problems in cars with fewer than 15,000 miles and below 14 months on the clock.
Mercury demands that you purchase coverage in 30 days of your car's manufacturer's warranty expires. Furthermore, when your vehicle reaches 100,000 miles or six years old, your insurer may drop this sort of coverage. Consequently, while new-model automobiles are generally dependable, few people utilize their capacity before it runs out.
Because a mechanical breakdown coverage usually has deductibles of below $250, it's best to save it for major repairs.
To claim the service done by an approved technician, you must first seek prior permission from the insurer. The repair business will sort the insurance company immediately, but you will be responsible for the deductible.
You may also see whether your existing car insurer offers mechanical breakdown coverage. Based on your insurance's precise terms and conditions, you may generally renew this insurance for an extra charge every 100,000 miles or six years.
Mechanical Breakdown Insurance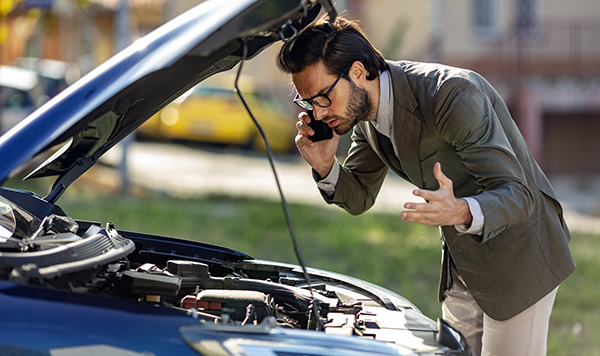 Some car insurance companies provide mechanical breakdown insurance as optional coverage. MBI is an alternative to an extended warranty that may offer more range than the extended warranty.
Engine failure is covered under mechanical breakdown insurance. MBI does not cover routine maintenance or wear and tear equipment like brakes. Mechanical breakdown insurance, like a warranty, only offers coverage for a limited time.
Geico's mechanical breakdown insurance is available on vehicles less than 15,000 miles and less than 15 months old. The company allows for up to seven years or 100,000 miles of renewal, whichever comes first.
Most auto insurance companies do not provide this coverage, so you may have to look around if you are interested. The typical cost of car insurance with MBI varies per carrier and may have different restrictions than other firms.
Typical car insurance only covers damage after an incident.
In most circumstances, automobile insurance — even full coverage — will not cover the repair of your car if it is simply due to mechanical breakdown or wear and tear.
Four typical types of insurance coverage pay for car repairs, but none of them address mechanical issues.
What they do cover is as follows:
Collision: Covers the cost of repairing your car following a crash, regardless of who was at fault.
Comprehensive: It pays to have your car repaired if it has been damaged by something other than a collision, such as falling boulders or a house fire.
Property damage liability coverage: When you are at fault in a collision, it pays to have your car repaired (if the other driver were at fault, their coverage would pay to repair your vehicle)
Uninsured driver: Pays for car repairs following a collision if the at-fault motorist does not have insurance.
They all have one thing in common.
They only apply if your car suffers due to an external cause. None of them cover engine damage that starts with natural wear and tear.
Distinctions between Mechanical Breakdown Coverage and Extended Warranty
If you got your automobile, it almost probably has a warranty claims, which ensures that the producer will fix any issues that arise while the auto is under warranty.
Similarly, it is normal for the warranty to be extended if the initial owner sells the automobile before the contract expires.
An extra warranty for your car might cover the expense of mechanical failure and other essential repairs. However, it is not insurance. If your vehicle is new enough to be eligible for mechanical failure insurance, it is likely still under contract.
If you're buying automated breakdown insurance, check your warranties carefully to ensure it doesn't duplicate your current coverage.
As per Value Penguin, most contracts include the powertrain (the parts that enables the vehicle to operate) and skid plate coverage (the rest of the vehicle).
The powertrain warranties may fix faults with your car's axles, gearing, transmissions, exhaust emissions system, drivetrain, and engine, and it usually lasts lengthier than the skid plate warranty.
Frequently Asked Questions
Can I file a claim with my car insurance if my engine blows up?
The cause of your engine failure determines it. If the damage is the result of a covered claim. You may be able to file a claim to cover it. The same is true if your policy includes mechanical breakdown coverage.
Does car insurance cover engine repairs?
Typically, automobile insurance does not cover engine repairs. This, unless they are directly related to an accident or other risk covered by the policy. If your car is still new or purchased an extended warranty, the manufacturer may pay for repairs if the engine fails or another mechanical breakdown occurs.
Some insurers may provide "mechanical breakdown insurance." This one covers mechanical failure as a warranty.
How can I tell if my engine is blown?
Your car will give you very few danger signs if it has an engine issue or a mechanical fault. Heavy emission smoke, metal particles in the lubrication, a lack of performance, or smoke billowing from underneath the hood might be signs of a problem with the engine. If any of these symptoms appear, you must not drive the vehicle. To minimize additional damage, have a mechanic evaluate the car.
What Is the Cost of Mechanical Breakdown Insurance?
Mechanical breakdown plan cost around $100 per year on median. Because MBI is only accessible for new or almost new cars, the cost of insurance is determined by the length of the process. There's also the car's worth. The miles and whether or not the car is of a particularly costly repair kind. For example, luxury automobiles or electric automobiles.
Is It Worth It To Buy Mechanical Breakdown Insurance?
If you buy a new automobile, mechanical breakdown coverage is a good idea. As a result, plan on keeping your car for a long time. Be wary of paying for repairs out of your own wallet.
If you plan on keeping your new car for a long time, mechanical breakdown coverage will guarantee that it stays in good working order. Remember that MBI often has large premiums, so you'll still be responsible for out-of-pocket costs.
Bottom line
If you have been in an accident or your car injury by another risk cover by your policy. If the engine has been damaged, you can file an auto insurance claim as soon as possible by contacting your insurer. They'll assist you through the steps of filing a claim. This, including communicating with a claims adjuster who will gather information and verify the damage.
You may need to submit proof that the engine damage was because of the accident. And if it was a covered event and not by negligence, insufficient maintenance, or mechanical failure.
References