If you have someone in your life who relies on your income, the best life insurance for death benefit is a must. Regrettably, many people do not have adequate coverage, either in terms of type or amount. According to studies, around half of all American households carry less life insurance than they need. The excellent news is that insurance coverage isn't as expensive as you might believe. Unfortunately, some individuals believe that life insurance is four times more costly than it is. As a result, we've outlined all you need to know about the best life insurance for the death benefit.
How to Select the Most Appropriate Life Insurance Company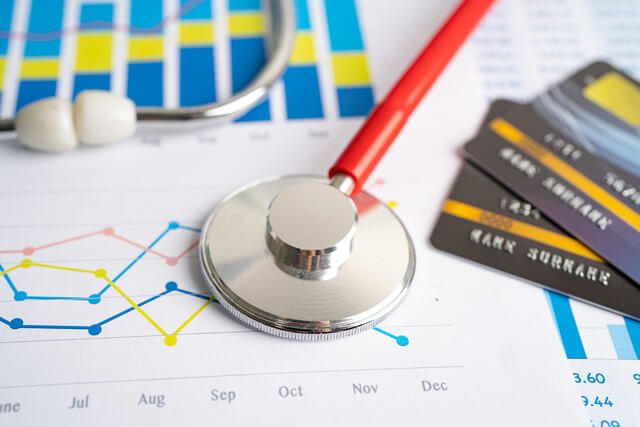 It is best to analyze the following aspects when picking a life insurance company that provides death benefits:
Level of customer service
Types of policies
Add-ons and policy options
Size of the firm
Best Life Insurance for Death Benefit
Knowing what will work best for you and your family might be challenging when dozens of firms offer various life insurance products. However, it is a critical decision to make to ensure that your family members are cared for in the future. As a result, below is a list of some of the best life insurance companies that provide death benefits:
Northwestern Mutual
In Milwaukee, Northwestern Mutual was formed in 1857 and has been in the financial services market for many years. The firm takes a proven methodology to insurance coverage, with a wide range of insurance options and a low-tech yet customized manner of evaluating coverage requirements.
Registration and a medical assessment, which can be done at your work or home, are the first steps in the purchasing process. After receiving the registration and exam results, the application is forwarded to the underwriting team, who may ask you additional questions to help establish your potential risks and calculate the price you will spend for the insurance you desire. Then, with the help of a Northwestern Mutual financial advisor, you can approve, reject, or amend your coverage offer after you get it.
Additional members of your family who rely on your salary, locality, age, gender, annual expenses, valuables, and mortgages, and other debt are all criteria considered by Northwestern Mutual's annuity calculator.
You can look for an agent by name when studying Northwestern Mutual life insurance products on the firm's site. You can also fill out a brief form to be paired with an advisor who suits your requirements.
Financial advisors from Northwestern Mutual can assist you in figuring out if the services and policies you're interested in are accessible in your state. Unfortunately, all goods are not accessible in every state. Northwestern Mutual doesn't always disclose life insurance coverage upper limitations; however, your financial planner can assist you with this. While Northwestern Mutual does not allow web forms for life insurance plans, it does provide online service access for life insurance policies.
Primerica
Primerica Life Insurance Company is an excellent choice in this category too. The firm's services are usually provided through a multi-level marketing structure and were typically applied to middle-class Families in the United States. Primerica's other financial goods include investments, including mutual funds, vehicle and house insurance, pre-paid legal help, and data theft coverage.
After its IPO in 2010, the company was renamed Primerica Financial Services, and then Primerica, Inc. Citigroup held Primerica throughout this time. However, Citigroup liquidated its remaining interests in 2011. The stock of Primerica is now traded on the New York Stock Exchange. The headquarters of the company are in Duluth, Georgia. Like many other insurers, Primerica engages in community programs and philanthropy through its Primerica Foundation, which assists people in metro Atlanta and throughout Georgia gains financial self-sufficiency.
Primerica's insurance plan offers are reasonable when compared to those of other life insurance firms. While many different life insurance firms offer a variety of whole and global life policies, Primerica only provides one type of term life insurance coverage.
That means Primerica may not be the best option for someone who's not sure what kind of life coverage they want, although it may be a decent fit for someone who has already settled on a basic life insurance plan. Primerica does not provide the same variety of online tools or simple information as many of its competitors. Thus it is a better option for clients who like to deal closely with a representative.
MassMutual
MassMutual has one of the best death benefit life insurance policies. The firm is situated in Springfield, Massachusetts, and was founded in 1851. MassMutual provides retirement planning, wealth management services, and income protection knowledge on topics including property ownership and college savings, in addition to a choice of life insurance plans. In addition, MassMutual can help firms manage their coverage and worker benefits packages, including group life insurance coverage.
MassMutual also offers a variety of insurance options that span a broad range of pricing points and features. There should be a policy for practically everyone, with entire, global, and adjustable universal coverage choices.
If you already understand you would like term life insurance coverage, MassMutual provides a Term Direct policy that you may purchase through its website.
All other policy types will require you to work with an insurance agent to look over the various approaches, extras, and other alternatives to limit your selections to those that best meet your needs and financial plan.
Compared to other companies, MassMutual's website only provides relatively basic details on its products and does not provide information on specific policies. However, the organization gives calculators to assist you in determining the appropriate type and quantity of coverage for you.
MassMutual's lengthy history and expertise in various investment planning solutions make it an excellent alternative for clients with complicated financial demands.
The corporation authorized a $1.70 billion dividend payout for 2020, which will benefit users and policyholders of certain types of insurance. Clients who might wish to have access to additional online tools and services may be turned off by MassMutual's traditional practice of selling almost all of its life insurance products through agents or financial advisors.
John Hancock
Term life insurance, as well as ultimate expenditure life insurance, is available from John Hancock. Term insurance lasts for a predefined timeframe, whereas permanent coverage lasts for the rest of your life. All of John Hancock's basic and term life plans come with a tax-free cash value as well as access to the firm's Vitality program, which rewards healthy habits with savings. The Vitality program is available in two versions: Vitality GO, which is free, and Vitality PLUS, which provides additional savings but is not always included in the pricing of your policy.
Because John Hancock does not provide whole life insurance, buyers must choose a universal policy as their only long-term choice. Universal health insurance comes in three varieties: fixed, collated, and variable. Customers interested in receiving a quotation for any revised policies and any life insurance policy having insurance above $3 million must talk with an agent. In addition, online quotes for term life insurance policies worth less than $3 million are available.
John Hancock also offers cash value life insurance rates online, including funeral costs, hospital bills, and other outstanding obligations.
Depending on eligibility, John Hancock presently offers a maximum of $65 million in term life insurance coverage, which is a very high amount. However, according to the insurer, the John Hancock Vitality Plan is an optional feature that may unlock life insurance discounts for good habits like using a Fitbit and visiting the hospital.
Payments can be made online using a basic savings account. In addition, billing claims processing, report generation, annuity calculators, quotes, and forms are all available online.
Nationwide
Nationwide has one of the best death benefit life insurance policies. The company was started in 1925 in Ohio and has since become one of the world's leading financial services firms. It provides a diverse range of services, including life and other sorts of liability coverage. The company's headquarters is also in Columbus, Ohio.
Potential clients can choose from various life insurance alternatives, including personalized policies to meet their unique needs. Most Nationwide policies are simple to create, and you can select policy types such as survivorship coverage, no-lapse plans, and policies with various investment possibilities. A children's policy, a spouse cover, an estate protection cover, and a program that covers against a policy lapse are all popular possibilities for clients.
Premiums can be paid in various ways, including bank transfer or withdrawal from a card or bank account, as well as online or text payments. A coverage calculator, online estimations, and online file processing are among the other resources available.
Frequently Asked Questions
Are life insurance death benefits guaranteed?
Yes. Life insurance death benefits guarantee that the beneficiary named in the contract will get a death benefit if the annuitant dies.
Do life insurance firms contact the beneficiaries of their policies?
No. Life insurance firms do not contact the beneficiaries of their policies because their family members must send a notification.
What is the procedure for claiming a life insurance death benefit?
To claim a life insurance death benefit, the beneficiary should contact the insurance firm's representative or visit the company's website.
Conclusion
In conclusion, life insurance comes with great merits. And if you desire more information regarding the best life insurance for death benefits, the highlight above will aid you immensely.