A musical instrument insurance policy may be a good idea if any of the following apply to you. In addition to changing the strings and cleaning under the violin bridges, owning a musical instrument entails taking precautions to prevent the instrument from suffering damages. Let's find out the best insurance for musical instruments.
If you play your instrument professionally, getting insurance for your instrument should be a no-brainer. Insurance for musical instruments can be a lifesaver if you lose or break your instrument or need to replace any accessories (like a bow or an amp).
If a performance or appearance cancellation is due to damage to your instrument, make sure you have an instrument insurance policy in place.
Instruments that cost a lot of money are something you'd like to have. It's a good idea to have your instruments with an insurance policy, even if you don't intend to play them regularly. To ultimately ensure your costly collectibles, you'll need to purchase a rider from your homeowner's or renters insurance policy (more on that later).
Instruments are regularly shipped or taken on trips with you. You can damage musical instruments if you frequently transport them. If you often travel with your musical instruments or send them to museums for display, you need musical instrument insurance.
Best Insurance for Musical Instruments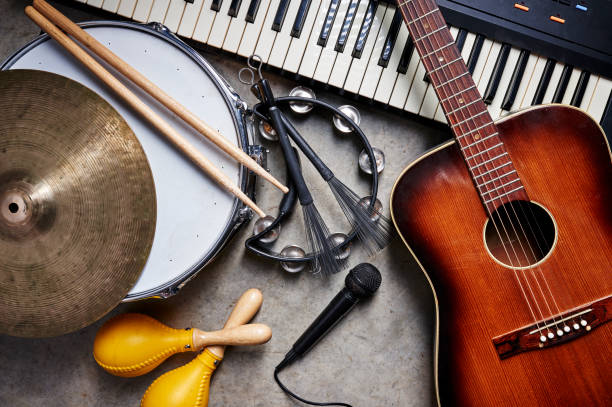 You may not find the process of receiving estimates for musical instrument insurance policies as straightforward as for other types of insurance policies. Musicians and collectors typically have to fill out and submit a lengthy questionnaire to get a quote from a carrier.
Underwriting an instrument or music equipment typically requires the owner to provide information about its value. Also, how often you play it, store it, and other information.
Anderson Group
For decades, Anderson Musical Instrument Insurance Solutions has been one of the country's leading insurers of musical instruments. Anderson can insure everything from mandolins to trumpets.
Even the most delicate orchestra instruments, such as harps, are covered by the company. The premium will be more significant if you play one of the most commonly broken instruments.
Its premiums are more reasonable than those you pay by certain other insurance companies. Its coverage limits are much larger than those offered by most homeowners' and renters' plans. Up to $30,000 in coverage is available at the cost of $165-$250 each year, depending on the instrument you play.
Heritage Insurance Services
Musicians in the United States and Canada can get their instruments policies with Heritage Insurance Services. Instruments such as violins, violas, and cellos are covered by Heritage, specializing in professional-grade wooden instruments.
Professional musicians need heritage policies with proper depreciation coverage, which protects against loss of sound quality and other types of theft and damage.
Instrument makers and repair companies can also use Heritage's policy alternatives. Insuring your antique collection is as affordable as insuring your student debt with Heritage's low annual policy premiums and wide range of coverage options (from $500 to $100,000,000).
Heritage has a wide range of stories to share. A wide range of risks and circumstances are in the policy, and it applies worldwide.
Huntington T. Block
Art and instrument insurance provider Huntington T. Block has clients ranging from private collectors to the world's finest symphonies. Insurance of high-value collections and orchestral supplies is its area of specialization. Huntington's policies are "all-risk," meaning they cover everything except specific exclusions.
An instrument that has faulty wiring, for example, is omitted from the list of risks that are not covered. Because of this, damage and loss due to flooding and earthquakes are present in the Huntington musical instrument insurance policy. Those are two risks that companies omit from insurance conditions.
Certain aspects of Huntington's policy are beneficial to artists who are always on the road. You will compensate policyholders for instruments that you damage or lose while in transit and inflation protection will cover the purchase of a new instrument.
Travelers
In addition to your house, auto, and business insurance, Travelers also offers additional coverage options for musical instruments, which you may not have known about. If you already have Travelers homeowners or renters insurance, you may be able to add on individual musical instrument insurance plans (sometimes known as "jewelry and valued coverage").
Travelers' insurance for a specific interest typically does not require a deductible if your item is lost, damaged, or stolen as long as you meet the policy requirements. Collectors and studio owners can also benefit from Travelers' group insurance solutions.
MusicPro Insurance
You may expect to pay just $100 for your deductible per instrument insured by MusicPro Insurance, and the premiums are very reasonable. Classical insurance packages for symphonies and orchestras and regular insurance for most solo musicians are available via MusicPro.
When you submit your paperwork and documents to MusicPro, you can expect a check in the mail within 24 to 48 hours after they process it. Because of its emphasis on swift timing, MusicPro may be an excellent alternative if you need to get coverage as soon as possible.
It is possible to ensure borrowed instruments for less than 30 days with MusicPro. MusicPro's event packages provide temporary protection for a single concert or recording session, as do its particular liability packages for musicians who need to safeguard a home or commercial studio.
What does Music Instrument Insurance Protect you against?
Most policies cover:
If your instruments are damaged, lost, or stolen in an accident, you're covered. 
If you harm or damage someone else's property while performing or instructing. This applies too if you're a professional musician or a music teacher.
Personal accident insurance protects you in the event of a mishap on the job. Most policies provide a sum of money (default setting) in the event of a covered loss, such as a limb, sight, disability, or death.
When you go outside of the United States, your policy will cover you for several days. Insurers offer international coverage too.
You can tailor your insurance policy to include the coverage you require in most cases. Even if you merely play the guitar for fun, you may not need public liability coverage.
Musical Instrument Insurance Coverage
Musical instrument insurance can be tailored to meet your specific needs like other insurance products. Policyholders can often select the coverage they require, deductible, and reasonably comprehensive policies. Instrument insurance can cover the instrument itself and any attachments or other equipment it may have, including sheet music.
Almost all musical instruments are covered by most insurance firms specializing in insuring them. Founded in California, Clarion Associates Inc. specializes in the insurance of musical instruments. As an illustration, we compiled a list of all the instruments they cover.
Insured musical instruments fall into a few broad types.
Strings of the Baroque (violin, viola, cello, or similar)
Strings are acoustic (guitar, banjo, mandolin)
Drums and other percussion instruments (orchestral, timpani, bells, marimba, or similar)
Strings powered by electricity (guitar, electric bass)
Drums and other percussion instruments (acoustic or electric)
Instruments for audio recording (remains at the studio)
Branches of a reed (clarinet, oboe, bassoon, or similar)
Woodwind instruments (flute, piccolo)
Woodwind instruments (saxophone)
It's made out of brass (French horn, trumpet, trombone)
The metal is brass (tuba)
Non-electric bass, upright bass, and double bass fall within this category.
Piano, clavichord, or another comparable instrument (non-electric)
A tool like a harp
Instruments that use electronic components or electronic instruments (synthesizer, keyboard, accordion)
Instruments for audio recording (travels with instruments)
An assortment of computer and electronic equipment (amps, midi, mixing equipment, or similar)
Many DJs and producers use laptop computers. However, they don't cover it as standard musical instrument insurance coverage. However, a turntable or other equipment may be covered by instrument insurance coverage.
Should I File a Claim for my Musical Instrument?
There is no need to file a claim if a musical instrument is broken or lost because it is covered by your homes or renters insurance. Whenever an insured person needs to make a claim, they have to pay their deductible. Repeat insurance claims may also result in higher premiums in the future.
The type of the insured loss determines the answer. Policyholders must understand that a claim for an instrument you lose in a fire is very different from one for a stolen instrument, even if both have the same deductible.
Policyholders typically make significant claims to rebuild their homes and replace any personal property damaged or destroyed in a fire, including a musical instrument. The deductible would cover the potentially tens of thousands of dollars in damages that you may otherwise incur.
As an example, the cost of replacing an individual guitar stolen from a policyholder's car or home may not be much more than the deductible for a homeowners or renters insurance policy. To minimize future premium increases, it may be best to pay for the losses yourself.
Homeowners Insurance Limits for Musical Instruments
A regular house insurance policy covers your musical equipment. However, you will not benefit from playing the instrument to pay any amount or a specific level, such as $2,500 a year.
Play an instrument quickly replaced (like a piccolo or clarinet). Your homes or renters insurance may be sufficient to cover the instrument in the event of an accident or burglary for hobbyists, casual players, and musicians.
What to Look for in a Policy or Company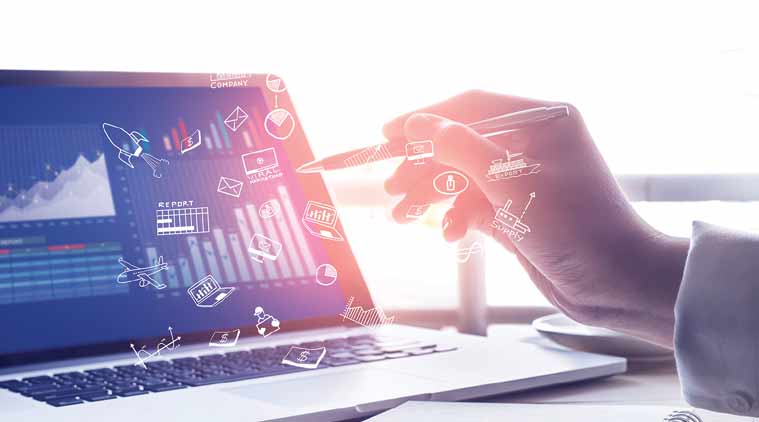 Many insurance policies cover more than simply damage and theft when it comes to musical instruments. There's a good chance your coverage will cover general liability as well. If you're performing in a public or private place and inadvertently cause damage to someone's property, you'll need public liability insurance.
Suppose you put your electric guitar amp into an outlet in a historic studio, and the outlet burns down, resulting in significant damage to the studio's infrastructure. 
Suppose you're a performer who frequently changes studios. In that case, you might want to inquire with an insurance representative about getting public liability coverage, which isn't part of all musical instrument insurance policies.
If your musical instrument gets harmed by fire, vandalism, or any other incident covered by a standard policy, your homeowners' insurance will generally pay for the repair or replacement costs. They will cover theft as well.
Personal property is the amount on your homeowners' policy (check your policy or ask your insurance agent). With $150,000 worth of private property insurance, you'd only have $100,000 left to replace all of your furniture, clothing, and devices in the event of a tragedy like a fire. That's why you'll need a separate insurance policy for the instrument.
How to Get Extra Coverage for Musical Instruments
You can buy add-on instrument coverage as an addition to your house insurance policy. On the other hand, you can buy instrument coverage separately.
Additional Insurance
If you have a musical instrument, you may want to consider purchasing insurance coverage that covers more catastrophes, such as unintentional damage.
Even if you "schedule" the instrument, such as $20,000, you may run into a coverage limit. 
Coverage that Is All Mine
There is also instrument-specific insurance available. A single insurance policy may cover many musical instruments up to the policy's total coverage value in some instances.
A professional determines the coverage appraisal of an instrument's value. According to Trusted Choice, an instrument's annual insurance price is as low as $250, an association of independent insurance agents.
Frequently Asked Questions
Can you get insurance on musical instruments?
Insuring your musical instruments is possible if you have homeowner's or renter's insurance. However, be sure you know what the policy covers. These policies have a total property damage limit and may limit each item in residence. 
How can I protect my musical instruments?
To keep your instruments safe, you should wrap them in polyurethane foil or zip-lock them in an insulated polyurethane bag. Protecting a piano from dust and a guitar's strings from wear and tear is as simple as covering them with a sheet.
What is musical instrument insurance?
A scheduled endorsement or floater on your homeowners' insurance policy may cover your musical instrument and any accompanying gear. 
Are pianos covered under homeowners insurance?
Certain valuables, such as jewelry, computers, weaponry, collectibles, etc., are subject to particular limits in most homeowners' plans. Personal property insurance may be necessary for your piano, but it's likely to fit under the umbrella of common household items.
How much does Violin insurance cost?
You'll most likely have that choice if you have instrument insurance. Most insurance policies, on the other hand, have pretty reasonable prices. The prices range from $0.75 to $2.00 for every $100 of coverage, with a minimum of $500 being the norm.
Bottom line
As a musician, you should realize that good instrument care includes more than just replacing guitar strings and cleaning dust from under violin bridges—it also includes protecting your instrument from theft, accident, or damage.
Buying a new musical instrument is a costly proposition, which is why it makes sense to ensure your existing ones.
Although this is not always the case, you can cover music instruments with some home insurance policies.
Coverage for most types of musical instruments and equipment is available from insurance companies, including:
Acoustic and electric guitars, drums, stringed instruments, and pianos.
Turntables, mixing desks, laptops, CDs, and vinyl are all examples of studio equipment.
PA systems, microphones, speakers, lighting, and smoke machines all fall under the "stage equipment" category in this context.
Cases, pedals, adaptors, drum sticks, bows, and amplifiers are all accessories.