How do actors get health insurance? Many entertainers usually ask this question today. Thus, we have written this article to aid you. If you work in the performing industry, you must safeguard both your body and your emotions. If you've recently joined one of the Big Three unions—Actors' Equity Union, Screen Actors' Guild, or American Federation of Television and Radio Artists, you'll need to know where to look for information on health insurance, how to apply, and how to submit invoices for compensation. How can you also get coverage if you're not a member of a union? Here's a highlight of everything you should know.
First, it's vital to clarify that the organizations' health coverage plans are managed by trust funds distinct from the unions. Each fund has a regulation board that is legally obligated to invest, spend, and manage funds placed with it.
Each has an administrative staff that oversees day-to-day activities, such as establishing your qualification for benefits and making payments on medical bills. It's essentially an extra call if you phone the union offices. They'll only lead you to the trust fund departments, whose direct phone numbers are mentioned in the following information.
How do Actors Get Health Insurance?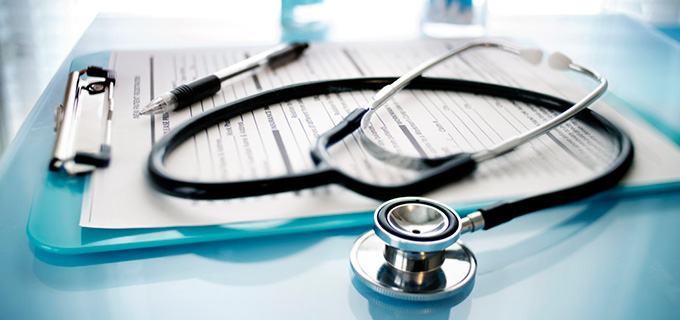 Health insurance usually comes with diverse merits for actors. Thus, below are some of the simplest ways for actors to obtain health insurance:
Screen Actors' Guild insurance Plan
The Screen Actors Guild offers affordable health insurance to actors. New SAG members can get a lot of information about health plans by going to www.sagph.org, which you should bookmark. In addition, the Screen Actors Guild—Producers Pension and Health Plans Perks Website provide a plethora of healthcare-related information.
Look to the left for a blue-shaded area with the word "Health" written in small letters. Below is a list of subscales that contain a wealth of information for you. This includes your deserved and optional qualification and eligibility durations. Insurance for spouses, household members, and retirees are all defined in "Benefit Tabs." The Plan I and II perks, as well as orthodontic, optical, and life and disability policies, are all explained in the Tabs section too.
The "Forms" section gives you access to various pamphlets and claims forms, including a self-pay and domestic partnership that you can download. The first item on the list is your "Master Data Card," which is the primary documentation source for each participant.
This card also provides a set of steps for filling out the card, as well as your beneficiary designation. There's also an annual earnings summary record, which includes all session and residual earnings submitted to the pension and health plans on your behalf during the calendar year. Your entire pension credits and accrued benefits under the pension plan are also shown in summary.
You'll find an incredibly personal approach to your benefits under the blue-shaded space below the health and pension sections. This is labeled "Life Event Guide to Benefits." By picking this option, you will take a universal trip of life events and solutions, including job loss, retirement, relocation, marriage, childbirth, and divorce. You'll also find unique steps to take with your benefits in each of these instances. 
AFTRA Health insurance Plan
AFTRA also has outstanding merits for actors looking for health insurance. New AFTRA members should first check AFTRA's website, www.aftra.com, for health plan details. Don't hesitate to phone AFTRA's health fund at (212) 499-4800″ if you don't have access to a computer as a member. Inquire about the participant services department, and a knowledgeable team will gladly answer any of your queries.
When it comes to accessing information about health plans on the internet, AFTRA's website has an index to the left of its home page. "AFTRA Health & Retirement" is written on the tenth button down. This will take you to the trust's main page.
"Health Summary Plan Description" appears just after the fund's title. The health plans labeled, and comprehensive guidebook can be visible by clicking the "browse" option. In the book, you'll find the phone numbers for the AFTRA fund's offices in New York, Chicago, and Los Angeles.
You'll find much information about the eligibility requirements here. The fund's hospital, major medical, mental health and chemical dependency, and prescription drug policies are also covered. Wellness, dental, vision, and life insurance policies are also included, and information on the plan's main restrictions and limitations.
Affordability Care
The Affordability Care Act provides insurance subsidies; however, you must apply directly through the Health Insurance Marketplace. Every November, open enrollment officially begins. The Actors Fund also provides low-cost health care and recommends the Artists' Health Insurance Resource Center for more information specific to your state.
EHIS
The Actors Fund and the MPTF have teamed up to create Entertainment Health Insurance Solutions (EHIS). It provides specialized counseling and enrollment help to California individuals in the entertainment and performing arts community, ensuring that they understand and acquire the appropriate plan for their individual and family needs.
Their programs are always evolving to keep up with the changing landscape of healthcare possibilities. They are solely dedicated to ensuring that members of the entertainment industry remain healthy and capable of following their chosen occupations.
Their licensed agents' knowledge allows them to deliver fair and thorough health insurance advice. EHIS offers a variety of services, including:
Enrollment assistance and competitive health insurance alternatives in medical, dental, vision, and travel health insurance sectors.
Alternatives are available for groups, individuals, families, and seniors.
Medical, Covered California plans, the Children's Health Insurance Program, Medicare, and Medicare goods enrollment
Insurance alternatives, including Affordable Care Act plans
Participation in health fairs, conferences, and other local activities to help reach out to the community.
Advocacy for changes in the law to make insurance more user-friendly and inexpensive.
In all, gaining health insurance or finding appropriate medical treatment can be difficult for anyone who isn't covered by a job or union health plan. As a result, EHIS finds and assists members of the entertainment and performing arts community in enrolling in coverage alternatives.
The actor who isn't a member of a union
Even if you haven't found a job that will grant you a union card as an actor, you can still get health insurance. The Actors' Fund in New York City is your best bet. The designation "Artists' Health Insurance Resource Center" appears towards the top of its website, www.actorsfund.org .
When you click it, it'll take you to a welcome page with information on the resource center and how to contact it: (800) 798-8447. You'll find information on how people with or without dependents, as well as small business organizations, can receive medical insurance if you select the "Health Insurance Resources" link. When you click the "personal" emblem, you'll be sent to a screen where you can choose your state of residence.
If you can't afford health insurance or wish to buy it directly, clicking on your state's name will give you advice as well as access to consumer and health referral agencies near you.
Frequently Asked Questions
Is it necessary for actors to get health insurance?
Yes. Health insurance is required for anyone who works on shows. This includes actors, musicians, or other sorts of live entertainers.
How do actors get health insurance?
Actors usually get health insurance through the firms highlighted above.
What does health insurance for actors cost?
The cost of health insurance for actors varies depending on the company. Here are a few examples:
The Screen Actors Guild
SAG membership costs $3,000, plus $198 in semi-annual dues and 1.575 percent of salaries. You must earn between $11,000 and $31,000 or work for a minimum of 76 days to be eligible for insurance. Premiums range from $271 to $519, depending on the plan.
AFTRA
SAG and the American Federation of Television and Radio Artists have united to form SAG-AFTRA, but their health plans are still separate. Quarterly AFTRA premiums range from $420 to $807. Members must have earned between $11,000 and $31,000 to be eligible.
Actors Equity
Actors Equity represents stage actors. To join, you must pay $1,100 upfront, plus $59 semi-annual dues and 2.25 percent of gross earnings. Health insurance's minimum hourly employment requirement is 12 weeks for six months of coverage and 20 weeks for a full year of coverage. Quarterly premiums are $100.
What types of insurance do you need for a movie set?
It would help if you had the following types of insurance for a movie set:
Personal accident coverage for the film crew
Life, permanent total impairment, transient total impairment, and hospital expenditures coverage.
Special effects and stunts coverage
Production company and employees' public liability coverage
An all-in-one car insurance.
Conclusion
In conclusion, insurance provides actors with a variety of benefits. Furthermore, only a small number of actors become affluent enough to pay for health care without insurance. As a result, the vast majority of actors are on the lookout for affordable health insurance. However, with the highlight above, this will no more be a challenge.