For the sake of your business and your employees, you must obtain insurance for your company. A challenging part of the planning process is finding a strategy that works for your team and budget. Let's find out the health insurance startups.
Health insurance providers work hard to make healthcare more affordable and accessible for small businesses. As more people enter the workforce, fast-paced startups are becoming their preferred place of employment. As a firm grows and scales, working with a limited budget is one of the most challenging tasks you can face as a founder.
Because many startups have a limited budget and don't have extensive HR departments, non-urgent needs such as healthcare are often overlooked because they don't have the resources.
The health insurance you provide to your employees is essential when beginning a business. The majority of full-time workers in the United States assume that their employer will provide them with health insurance.
They will compel employers to offer it as they grow because it is a great way to recruit top personnel. The "Employer Mandate" of the Affordable Care Act mandates that businesses with more than 50 employees provide health insurance.
The majority of startup owners have a lot of work ahead of them to better understand the ins and outs of employee health insurance.
Things to Consider When Setting Up Health Benefits
There are several critical choices to be made before you can begin setting up employee benefit plans:
What kind of broker should I use to acquire health insurance for my employees?
Is there a particular health insurance plan that should be available?
Is there a need for supplementary insurance?
Will your firm pay for all or a portion of the insurance cost on behalf of your employees?
The insurance premium for dependents (children, spouses, and domestic partners), how much will your employer cover on behalf of employees?
How Health Insurance Startups Are Changing Healthcare
Healthcare in the United States is primed for change. US health systems are ranked 37th globally by the World Health Organization.
Financially, it may be justified if the government spent very little or nothing on this issue and left it private. While this isn't ideal for most people, it isn't unheard of in a capitalist society.
It is not the amount of money spent on healthcare in the United States that is the most problematic aspect. Every year, the United States spends more on healthcare than any other country, accounting for 17 percent of GDP. French health care costs 11% of GDP, compared to 9% in Italy, ranking second in the World Health Organization's rankings.
The finest healthcare startups in the world (all of which are based in the United States) are helping to solve some of our most challenging issues.
Customers who are most in need of coverage now have it much easier, thanks to the efforts of these insurance providers. Startups, small enterprises, and retirees are examples of working for themselves.
Best Health Insurance Models for Startups
For the sake of your business and your employees, you must obtain insurance for your company. A challenging part of the planning process is finding a strategy that works for your team and budget. Fortunately, small businesses have a wide range of options to choose from.
Individual health insurance
Because startups have a limited budget, providing standard group health insurance can be challenging. As a result, many employers require their workers to purchase their health insurance. The team members can pick a plan based on their specific requirements, such as the extent of coverage and the network used.
As a result of its ability to predict and control health benefit costs, this insurance model benefits small firms. Health savings accounts and reimbursement arrangements can be used to define your company's budget more effectively when you decide to support your employees partially. This stipend will be the same for the duration of their job, allowing you to make financial preparations in advance.
Direct primary care
Direct primary care may be an option if you have a small group health insurance plan. You can buy a health insurance plan directly from a company that acts as your company's insurance provider. They will charge subscription fees for primary care services such as consultations and lab work monthly or quarterly, or annual basis.
It's possible to urge your staff to obtain a supplemental, high-deductible health insurance plan in the event of an emergency. In the long run, however, this strategy saves everyone money and ensures that you have enough left over to expand your business.
Shop marketplace
In the Small Business Health Options Program Marketplace, you can enroll if you have 50 or fewer full-time employees. This is a government-run exchange that is part of the Affordable Care Act.
You can choose the best solution for your small business in each state's marketplace. Employees can pick a plan from a specific metal level, which helps keep prices down.
This option allows small businesses can save money by using this option because it effectively allows them to get small group insurance through private operators. For starters, there are startup insurers like Oscar, which uses telemedicine and other cutting-edge technologies, and Liazon that caters to small firms that pay to their employees' health care.
Captive insurance
Is your company known for indulging in risky activities like tree climbing or chainsaw use? It may be difficult or expensive to obtain insurance to protect against these dangers. Instead, you may want to think about forming your own private insurance company.
With this self-funding strategy, claims costs are minimized, and the company can save a significant amount of money when they have an accident-free year. Those astute are enough to invest in captive insurance because it provides a competitive advantage and later sells the firm.
Peer-to-peer insurance
Peer-to-peer insurance networks and other risk-sharing networks are excellent alternatives to traditional insurance structures. There is a disincentive to file unwarranted claims because everyone in a P2P knows each other, which can reduce expenses for both your startup and the social insurance provider.
In contrast to traditional insurance, peer-to-peer plans pay refunds to participants at the end of the coverage period if there are any remaining funds.
If one employee is high-risk and the rest are not, P2P insurance could put them against another. However, the advantages may outweigh this potential drawback. Even if they do not get their real money back, most consumers prefer not to give it to an evil insurance firm.
Insurance co-op
Debates over health care reform have sparked the emergence of insurance co-ops to compete with private insurers; these payment mechanisms provide cheap policies—Members-owned, which means that those who have insurance own them.
As a co-op isn't trying to profit, they don't have to pay taxes or administrative fees, which lower their costs. Co-ops, like peer-to-peer models, share the risks across a bigger group, resulting in lower prices for all. To make an informed choice, it's critical to examine all options available before settling on one.
Best Health insurance Startups Providers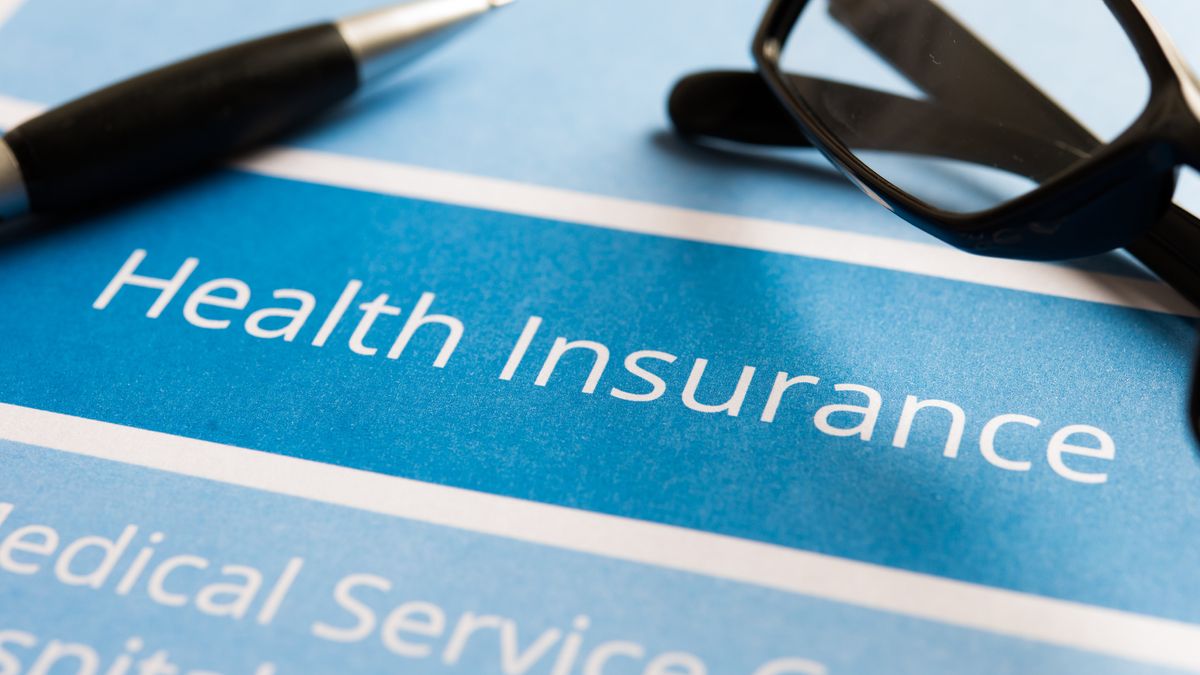 Alan
Individuals and corporations can use Alan's app-based health insurance program. Multiple plans are available, including Alan Green for health care coverage, Alan Blue for reimbursement for uninsured hospitals, Alan Pension for employees, and more.
A wide range of policies are available for a wide range of different types of establishments, including freelancers and small enterprises. You may download the app on both Android and iOS devices.
Oscar
It is an app-based health insurance platform for individuals and small companies. Dental care, prescription drug coverage, vision insurance, gym memberships, and other perks are all part of the package. Brokers can also use it to sell insurance policies. Android and iOS versions of the software are available.
Devoted Heart
It is an online platform for individuals to purchase health insurance. Prescription medicine coverage, doctor visits, dental and vision care, hospital treatment coverage, and more are all included in this health insurance package. It also provides users with health-related advice.
Clover Health
A healthcare insurance platform for the elderly that is accessible via the internet. Among the services it provides are dental, eye, and hearing protection. In addition, it covers the costs of hospitalization, medical visits, over-the-counter medication, and prescription medication for those who need it. There are solutions for counties in states such as New Jersey, Mississippi, and others.
Ottonova
Individuals and employees alike can obtain health coverage through Ottonova. Customers can register for clinic insurance plans and gain access to their benefits using its application platform.
Doctor consultations, treatment plans, and medical data storage are just a few of the services they provide. Apps for managing health and fitness policies are available to customers. Their coverage plans offer complete assistance to self-employed individuals, employees, civil servants, and other beneficiaries.
Beam Dental
Employees and consumers can access a dental insurance and benefits platform online. Long-term disability, vision care, term life insurance, and more are among the services it provides. According to the company, in-house help is also available, as are user assistance options. In addition, a mobile app-connected innovative brush is offered.
Frequently Asked Questions
What companies are required to offer health insurance?
The Affordable Care Act mandates that businesses with 50 or more full-time employees (or part-time equivalents) must provide health insurance to at least 95% of those employees or face an IRS penalty. The fee for each employee is $3,860 per year.
Because of this, startups that can afford to do so have a lot to gain (or a lot to lose, depending on how you look at it). However, the Affordable Care Act does not give employees the legal ability to receive health insurance benefits.
When should my startup begin offering health insurance?
As your small business or startup grows, you may find yourself with little to no time for personal pursuits. As you will see, employer health benefits should not be one of those jobs left on the back burner.
The importance of health insurance and other perks to employees has only grown in recent years. In a tight labor market, failing to provide these advantages may decide where the best people work.
Keeping costs down is always a priority, and health insurance is almost certainly the second-highest expense for your company. However, that expenditure could turn out to be one of your best investments, as it is likely to attract the staff you require to carry out your objectives.
For those who can afford it, the solution is obvious. In some cases, firms may have to wait for a particular amount of growth before beginning. When making a decision, keep the following in mind: there's no right or wrong answer.
Why offer health insurance as a startup?
A small business health insurance plan may be available if fewer than 50 full-time equivalent employees. Even if your firm has fewer than 50 employees, giving group health insurance is not mandatory. However, there are several compelling reasons to look into startup health insurance.
A whole compensation package that includes a health insurance plan will help you attract and keep the best workers in a competitive market.
Health insurance group coverage is a popular option for startup and small business owners who want to protect themselves from price volatility.
It's common for business owners, employees, and families to be accepted into group health plans.
Enrolling in a health insurance plan for groups that can benefit both a small business and its employees, as well as the business owner's own family.
Is Group Health Insurance Cheaper Than Individual Policies?
Even if a company offers health insurance, that doesn't guarantee that its employees will sign up for it. The health insurance provided by an employer may be the best option for some employees. Some people choose to get individual insurance or depend on their spouse's group health plan to save money.
When businesses contribute a portion of their employees' health insurance costs, group coverage is often less expensive than an individual plan for employees. The most cost-effective choice for workers with several dependents may depend on the employer's contribution to projects covering their spouses and children.
An individual plan may be more cost-effective for employees who qualify for subsidies under the Affordable Care Act (ACA).
A person's eligibility for assistance is based on their household income and the number of people in their family. Up to 400 percent of the federal poverty level ($104,800 in most states by 2020) may be eligible for a subsidy for employees' household incomes.
Bottom line
Those without full-time work or typical coverage through mid-and large companies account for most of the money spent in government health insurance programs.
One of the most critical decisions an employer can make is deciding on insurance coverage for their employees. Because of this, finding the best solution for your organization and yourself will necessitate comparison shopping and speaking with several service providers. Take a look at each model and pick one with prices that can grow with your business.
You'll find the most excellent solution for you and your employees if you do your homework and plan beforehand. Just concentrate on expanding your team, and you're done. If everything goes according to plan, you may have to reevaluate your health insurance plan, but that's a topic for another time.
The need for creative and easy-to-use solutions is growing as the American workforce shifts away from traditional companies.