Does insurance cover endoscopy? Endoscopies are part of the insurance coverage when prescribed by a physician, but you must still meet your deductible and pay any applicable copayments or coinsurance.
Endoscopy is merely a diagnostic procedure, so it will not be counted as a hospital stay. However, if endoscopy is performed as part of in-patient treatment, you will incur additional hospitalization costs. In addition, the policy will cover the costs if they find an illness during the endoscopy and you need hospitalization within 30 days.
Treatment is covered by health insurance, but diagnostic tests are not.
If endoscopy is performed on its own, it is a diagnostic cost. Typically, health insurance does not cover diagnostic costs. If, however, treatment continues as an in-patient following the diagnosis, all tests performed before hospitalization, including the endoscopy, are reimbursable as "pre-hospitalization expenses."
Currently, some health insurance policies cover outpatient (OP) expenses. If this OP facility is ready to do exams, you may be able to claim Endoscopy costs separately even if you do not stay in the hospital.
Endoscopy is not part of the coverage because it is a diagnostic procedure. However, if they find something during endoscopy and the patient requires treatment or surgery, they will pay a claim for Endoscopy under Pre Hospitalization and the cost of treatment.
Does Medicare Pay for Endoscopy?
Endoscopy is a medical procedure that doctors do annually that requires minimal surgery.
Determine how Medicare will cover this.
Endoscopy falls under Medicare's traditional Part B coverage, typically performed as an outpatient procedure. Medicare Advantage plans offer the same benefits as traditional Medicare.
If you have Medicare Advantage, also known as Medicare Part C, your coverage is almost identical to that of people with Original Medicare.
The law mandates that Part C plans cover the same tests and procedures as Parts A and B, at the exact costs and coverage minimums. Private insurance companies can offer Medicare Advantage plans that cover more than Original Medicare. Consult a plan representative from your issuer regarding endoscopy coverage.
If you wish to explore your options, you can compare Medicare Advantage plans online for free and with no obligation. A licensed insurance agent can also assist you in comparing plans from various insurance companies and selecting the best option. There is no charge for an insurance agent's assistance.
What is the Cost of an Endoscopy?
Compare your expenses to the national average. In the US, an endoscopy typically costs $2,750. Prices vary between $1,250 and $4,800.
Endoscopies can vary significantly in price. This depends on whether doctors made them in a hospital or a surgery center.
Outpatient centers are just as secure as hospitals, but you could save tens of thousands of dollars by choosing them.
Our research indicates that the fair target price for an endoscopy, regardless of whether the patient has health insurance or not, is $2,450. All doctors who will treat you are part of your insurance network.
Ask what the average cost would be if the surgeon discovers additional problems during your surgery. More information on payments, assistance options, and suggestions There are Patient Assist Endoscopy Programs that could help you save a considerable amount of money.
These programs cost between $950 and $2,250 and include everything. If you need assistance paying for surgery, you may also qualify for financial aid through one of the available programs. Patient Assist provides information about the Endoscopy Program.
Ask what the average cost would be if the surgeon discovers additional problem areas during surgery.
How much does an uninsured endoscopy cost?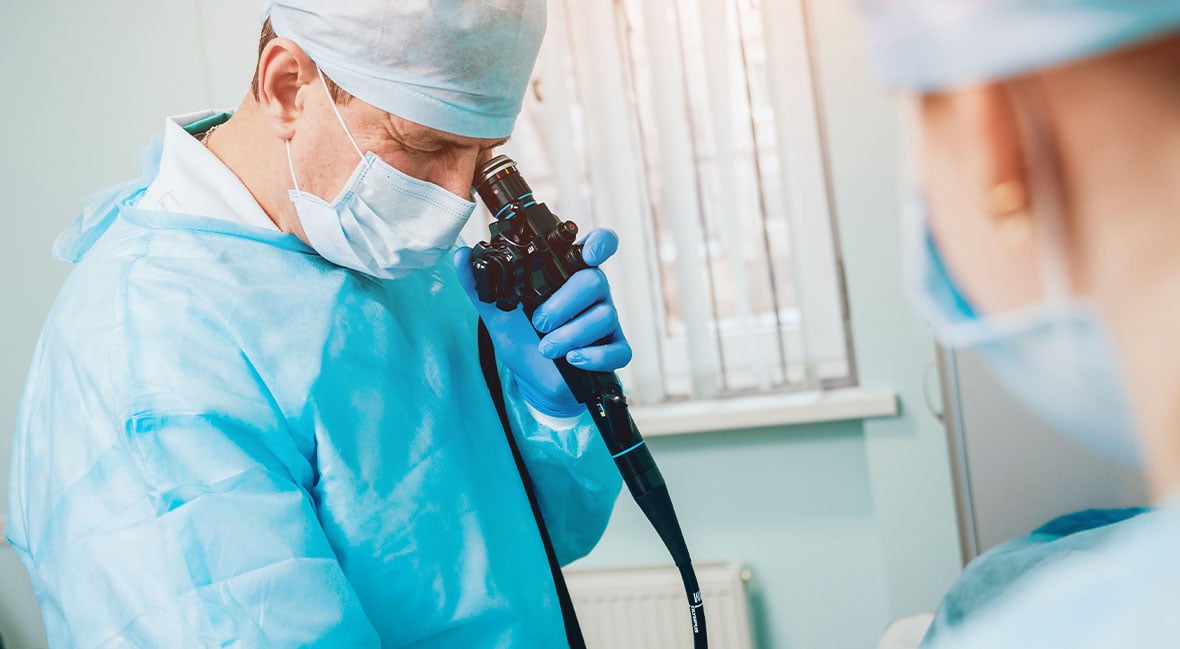 Endoscopy is a diagnostic and screening procedure for the upper digestive tract. Without insurance, the cost of this procedure can range from $1,250 to $4,800. These costs typically include endoscopies, anesthesiologists, and facility fees.
Endoscopies and other medical procedures can be costly if you do not have health insurance. Preventative care can help you live a healthier life and save you money on expensive medical procedures.
For only $45 per month, Mira provides affordable, preventive maintenance and prescriptions. Sign up, and you can immediately begin using the services!
Cost of endoscopy by an Institution
You can go to Endoscopies both inside and outside of hospitals. Hospitals and other places where people stay for an extended time are typically costly because they require maintenance, supplies, and hospital rooms. Endoscopy procedures performed in clinics and other surgical centers generally are less expensive than those performed in hospitals.
The average cost of an outpatient facility: is $2,550. $4,350 is the average cost of an in-patient facility.
Frequently Asked Questions
Why do doctors recommend endoscopy, and when can you do it?
Problems in the upper digestive tract can be examined, diagnosed, and treated using endoscopy. By using the camera at the end of the long tube, doctors can see what is happening in the digestive tract and determine the cause of symptoms such as nausea, vomiting, stomach pain, difficulty swallowing, and bleeding in the digestive tract.
Endoscopies can detect diseases such as colon cancer. Hiatal hernia, reflux esophagitis, and gastritis are the most common issues discovered during an upper endoscopy, according to gastroenterologist Jesse P. Houghton, MD, FACG.
What can one anticipate following an endoscopy?
According to doctors, a patient typically feels fine following the procedure. However, the air introduced during the procedure may cause cramping in the abdomen, which is typically not painful. After receiving conscious sedation, the patient will feel sleepy for some time.
They will be fully aware and awake shortly after the procedure if they receive monitored anesthesia care. Upon discharge from a hospital or surgical center, patients can typically resume their regular diet.
How can you make an endoscopy cheaper?
Even though the cost of endoscopy can vary significantly if you are on a tight budget, you may want to consider the following to reduce the expense of the procedure:
If possible, visit a facility that does not require an overnight stay instead of a hospital.
If your physician prescribes a medication, take the generic version. You can save up to 80 percent on your prescriptions with a membership to a company like Mira.
Depending on your location, it may be possible to save money by travelling a bit further to multiple facilities.
If you have health insurance, you should visit a doctor in your network. Ask your provider if there are any special rates for uninsured customers.
Conclusion
Endoscopy procedures can cost anywhere between $1,250 and $4,800. The cost of endoscopy will vary based on your insurance, location, the facility you visit, and any prescriptions you require.
You can receive preventative care with a Mira membership, thereby avoiding paying for costly procedures. Companies such as Mira can provide you with peace of mind for only $45 per month by facilitating your access to low-cost lab tests, prescriptions, and urgent care services.
There is a distinction between diagnostic and treatment procedures regarding health insurance. However, diagnostic tests, such as endoscopy, are different if the underlying illness or disease doesn't show up at first.
If doctors made the diagnostic procedure while the patient was at the hospital, they would cover the cost of the diagnosis, revealing a non-excluded disease or illness. They will deny coverage if the diagnosis reveals no illness or condition or a non-covered illness.
Suppose the diagnostic procedure was in a hospital, and the hospitalization was solely for the diagnostic system. Hospital charges are not part of the coverage because the hospitalization was not for a disease or illness.